Abraham Lincoln comes to Dewitt County
Posted: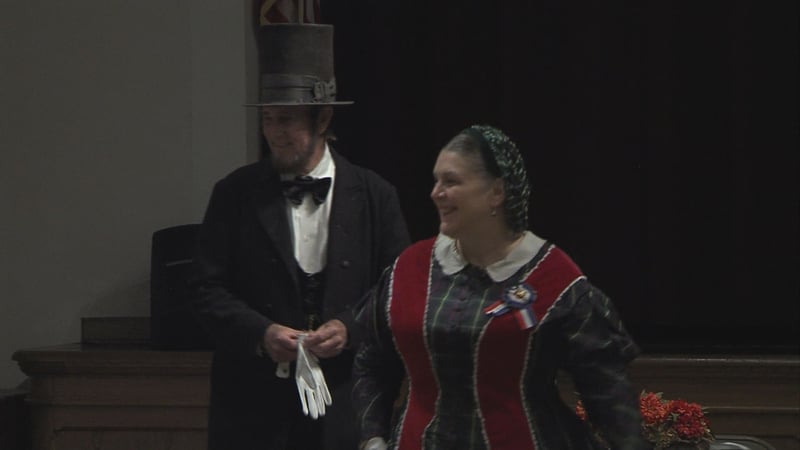 Most Thanksgiving dinners include turkey, stuffing, and pumpkin pie. This one, however, features costumes, speeches, and even Abraham Lincoln.
"Thanksgiving has been celebrated sporadically ever since the President Washington, but I thought it was appropriate to make Thanksgiving a National Holiday and this is the 150th anniversary of making it a national holiday," says the actor who played Lincoln at the event.
Dan Hauffe of the Lincoln Heritage Committee says, "Prior to 1863, when Lincoln declared this day to be a day of Thanksgiving, various states did a Thanksgiving holiday at various times of the year, scattered from April through November."
C. H. Moore, the law associate that worked closely with the former president, says also in attendance.
"Since we were associates, longtime associates, during the circuit writing days I felt it was my duty to be here tonight and honor him.
According to President Lincoln, the honor is all his.
"I'm just honored to be here tonight. As an American, I'm proud of everyday to get up and know that I live in an American world where there's the opportunity to be whatever I want to be."
Committee members encourage all who celebrate the holiday to go the extra mile this year. There are ways to add character to any party.