Early morning fire destroys brand new Champaign restaurant
Posted: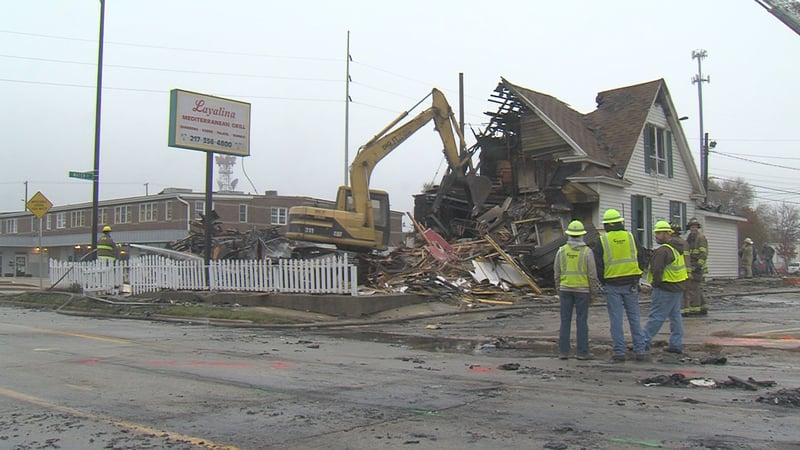 Champaign -- An early morning fire destroyed a brand new Champaign restaurant and left one responder hospitalized.
Firefighters arrived at Layalina Mediterranean Grill at about 2:45 am Saturday, responding to reports of smoke in the area. The fire was hard to locate in the two-story building, but developed quickly after firefighters got to work. Despite efforts to control the fire, the command staff decided the building was unsafe, and had to be completely demolished.
Although the building was old, the restaurant it housed was new, having just opened at the beginning of November.
"The building's coming down and that's a technique we're using to get the hot spots," said John Koller, Champaign fire marshal. "This was an older building, a lot of void spaces things like that. So getting to the fire was a problem, that's why we're doing what we're doing."
Lt. Jeff Lattz was searching the upstairs apartment when he inhaled superheated fumes. He was transported to Memorial Medical Center in Springfield for treatment.
Investigators were on the scene to conduct interviews, but since the building was destroyed, there will not be a physical investigation to determine what sparked the fire. While the cause of the fire will remain undetermined, investigators say they do not believe suspicious activity was involved.