Sandy's Motel Catches on Fire
Posted: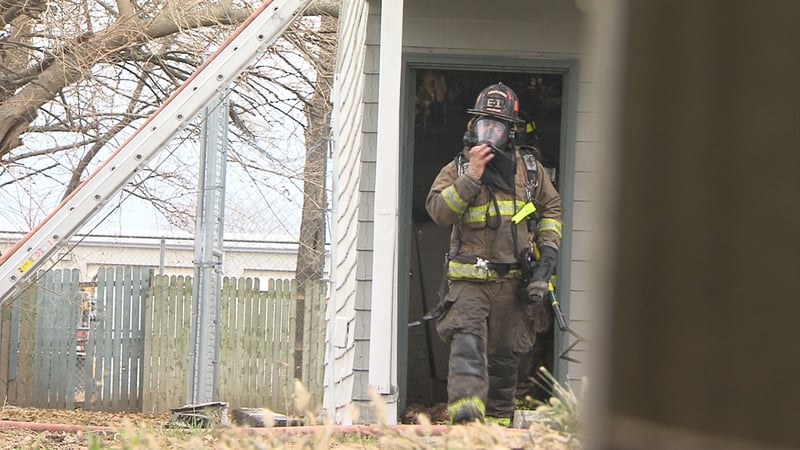 Sandy's Motel is not just a place people stay for a short time, it's where some people live. Because of this fire the entire south wing is damaged, destroying a sense of security. This afternoon, the Decatur Fire Department got the call that Sandy Motel was on fire. According to Battalion Chief, Mike McGeehon, the fire started in the South Wing and burned through 12 rooms. Of those 12 rooms, 6 were completely destroyed while the other 6 suffered smoke damage. No one was hurt.
"The room that it started in is totally gutted out and then we had to pull a lot of ceiling in all the rest of the rooms on the backside," said McGeehon. They'll be quite a bit of damage back there."
The power has been completely shut off which means all 14 guests must leave and find another place to stay. The American Red Cross will feed and find housing for the displaced residents, but only for the next 3 days. The Red Cross representative I spoke to says Ameren is going to disconnect the electricity of the damaged rooms from the other half of the motel. That way, there's a chance the undamaged side of the building will be able to open back up and let people in.