Tornadoes leave path of destruction; at least 5 confirmed dead
Posted: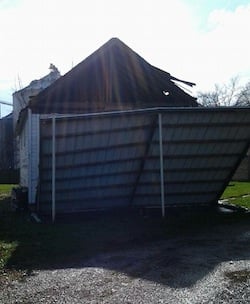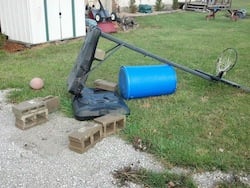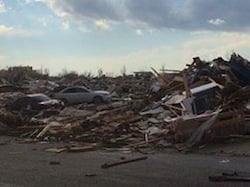 Washington, Illinois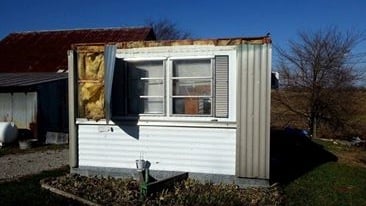 Pana, Illinois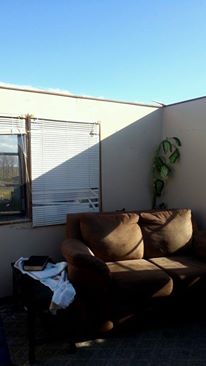 Pana, Illinois
UPDATE --- (AP) The mayor of the central Illinois community of Washington says storms and tornadoes destroyed or heavily damaged between 250 and 500 homes in the Tazewell County community.

Gary Manier says hundreds of residents of Washington spent the night in shelters after a storm cut a swath of damage through the community of about 16,000 people that's about 140 miles southwest of Chicago.

It's not clear when they'll be allowed home.

One person in Washington died and a state official says at least 60 others were treated at area hospitals for injuries. Five other fatalities were reported across Illinois from Sunday's severe weather.

Most of Washington remains without power on Monday and authorities say it could be days before the lights are back on.
Debris from weekend storms that hammered Illinois is being found miles away.

A northern Illinois man says he discovered mail belonging to Washington residents on his property in Channahon, about 80 miles northeast of the tornado-ravaged community.

Scott Slocum tells The (Peoria) Journal-Star (http://bit.ly/1f7BZ3v ) that he and his son also found a portion of a birth certificate with a Washington address.

He says the discovery "blew me away."
Sunday's storms killed at least six people and injured dozens of others across Illinois.

The Tazewell County community of Washington and its 16,000 residents were particularly hard hit by the storms.
Stay with WAND 17 News for continuing coverage of the storms. Marianne Manko and Paula Thornton will be live in Washington, Illinois at Noon, 4:00, 5:00, and 6:00.
Central Illinois - Officials have confirmed five deaths after a string of tornadoes hit central and southern Illinois.
Patti Thompson of the Illinois Emergency Management Agency says the latest two deaths occurred Sunday in Massac County in far southern Illinois. She says she does not have any further details.
Officials confirmed earlier that one person died in the central Illinois community of Washington, where a tornado destroyed several blocks of houses.
Also, the county coroner in Washington County in southern Illinois said that two people died in the town of New Minden, about 50 miles southeast of St. Louis. The victims were an elderly man and his sister who died when a tornado struck their farm house.
A tornado hit Washington, located southwest of Chicago, around 11 a.m. and lasted about 10 minutes.
East Peoria's Mayor said 100 homes were damaged in his city. He says 25 to 50 homes were destroyed and uninhabitable.
Gifford, Illinois, located in Champaign County, was also hit by a tornado. At least 50 homes were reported destroyed or heavily damaged. Four people were reportedly taken to the hospital with non life-threatening injuries.
More than 80,000 people reported outages Sunday. Crews are still assessing damage. The storms even prompted officials at Chicago's Soldier Field to evacuate the stands and delay the Bears game.

Stay tuned to WAND 17 for the latest information.