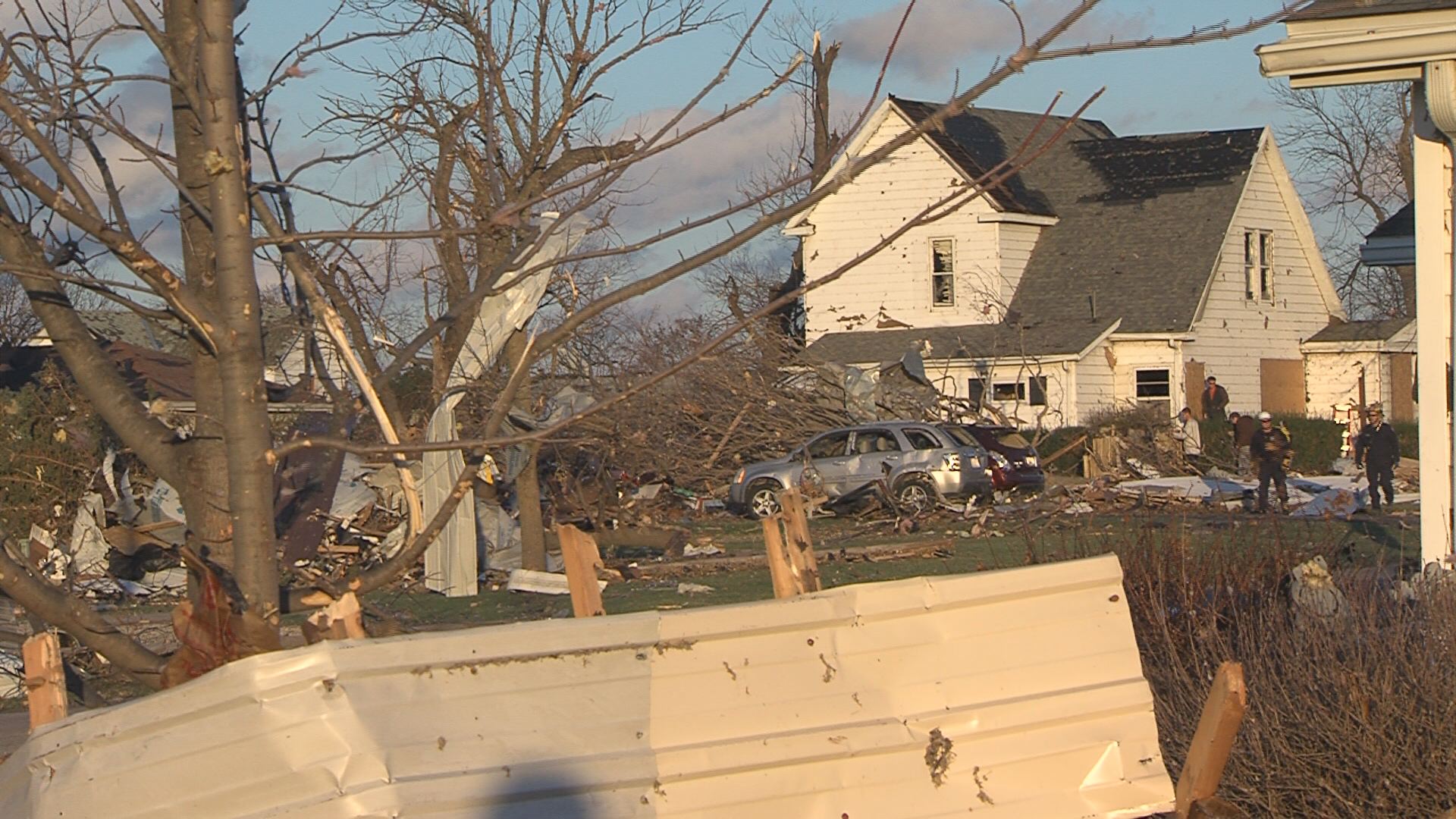 Gifford -- A tornado swept through the center of Gifford on Sunday, destroying at least 20 houses in its path and leaving widespread debris in the streets. About 200 homes were damaged.
Emergency responders arrived on the scene from various nearby towns. A search of the affected area revealed no fatalities or serious injuries. However, six people were transported to area hospitals.
"It's amazing," said Champaign County Sheriff Dan Walsh. "When you look and see these houses it's incredible. They've just literally caved or blown over and it's just amazing that nobody was seriously hurt or killed."
Without their homes, many are left without a place to stay. The American red Cross opened a shelter at the Country Health Nursing Home on Route 136 in Gifford.
Crews are working to clear the debris and restore power to the town.
Relief efforts are expected to continue for the next few days. Responders ask those who want to help not to go directly to the area, as it will remain closed and only accessible for residents.