SHG Football team to Help Washington Panthers Saturday
Posted: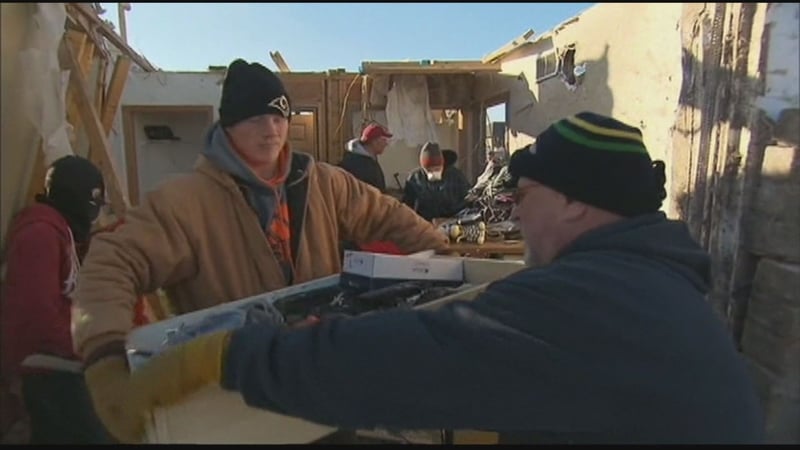 Springfield - On Saturday, Sacred Heart Griffin will host the Washington Panthers in the semi-finals of the state playoffs.
While SHG may have their eyes on a state championship berth, they will also have their hearts set on their opponents who were victims of a deadly tornado Sunday.
"It could have been any of us, and our motto is to be Christ-like. So we would like to treat them as we would like to be treated," said SHG senior Tim Zock.
Coach Ken Leonard and his SHG players are learning a valuable lesson this week.
"It's bigger than football. They're people, just like us. They're not just a jersey and a helmet, they're real people," added Zock.
Reaching a helping hand across the field to not only their opponents, but to new friends, because in their time of need, these players are showing there's more to life than football.
"There's a time of great need. And that's where we're at right now. We've got six buses, we've taken care of all their bus needs. Six charter buses for all of their fans. And we're going to feed all of the Washington fans after the game. I think that's how we were raised in the Midwest. We're raised to help when people are in need," coach Leonard told WAND News.
Coach Leonard added that if anyone would like to help on Saturday, monetary donations, as well as donations of water are especially important to the people of Washington.