Gifford - FEMA Assesses Tornado Damage
Posted: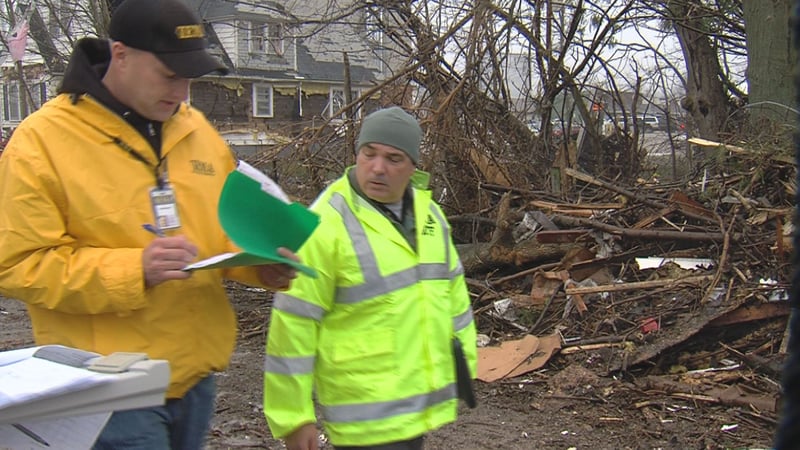 Federal Aid could be coming to Champaign County. FEMA and the Illinois Emergency Management Agency gathered in Gifford today to assess the damage from this weekend's storms. Nate Custer of FEMA says once all the data is compiled they will then determine if there's enough need to request a Presidential Disaster Declaration.
"We're looking at the extent of total destruction, major damage, and then the state will decide through the governor it can be enough of a case made to have the federal government to come in with a Presidential Disaster Declaration.
That declaration will give federal help to families and public assistance for repairs to infrastructure. However, there are many factors that determine whether or not money is given.
"Not only the damage, the insurance coverage, but any previous disasters in the area in recent years," Custer says. "Whether there's some public health threats going on. How long people may be displaced.
Gifford resident Lorraine Buenting hopes the assistance will get the okay.
"I'm hoping that they get a lot of finances in here to help the community because this is something we never ever have experienced."
As for the displaced residents, most are staying with family and friends however the Red Cross is housing those who don't have a place to stay in a local nursing home.