Carle Foundation Hospital launches online consultations
Posted: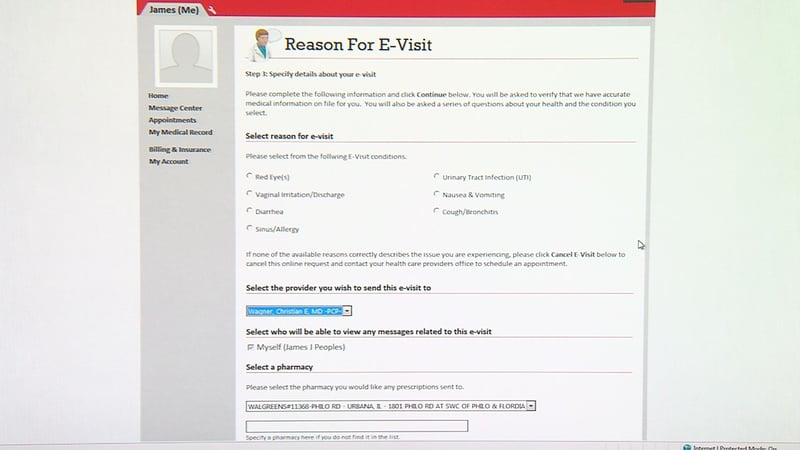 Urbana -- Carle Foundation Hospital launched a new program that lets patients receive a diagnosis and treatment without making a trip to their physician's office.
Those suffering from mild illnesses like allergies and nausea can now communicate with their adult and family medicine physicians through an electronic consultation, or E-Visit. Patients simply sign into their My Carle account online and answer a questionnaire. Doctors will then respond with a message that contains a treatment plan within four to six hours.
"Now this is just another step towards providing patients with more convenience and more access to their providers at Carle," said Dr. William Schuh, chief medical information officer at Carle. "If you're trying to get in, and the next available appointment isn't until tomorrow, this might be a faster way of getting in."
The portal also allows doctors to send their prescriptions directly to the pharmacy that patients have on record.
While this technology streamlines the process of diagnosing and treating illnesses, developers say it's only the beginning.
"We can have potentially a live audio and video with your physician," said Jason Peoples, regional network E-health coordinator. "Take pictures, rashes, things like that, absolutely can be treated electronically."
However, for those conditions that cannot be treated via the web, doctors can also use the portal to schedule an in-person visit.