Kenney Couple Dodges Hunter's Stray Bullet
Posted: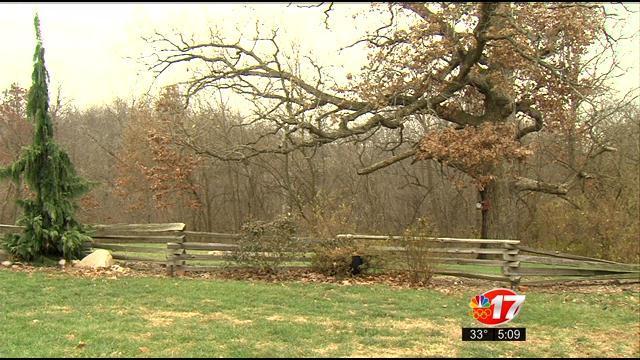 KENNEY - Every year, hunters hit the trees with hopes of bagging a big buck.
With that comes the inherited risk of becoming a statistic of being someone who is either hurt or killed while using a firearm.
However, one does not expect such a risk when in the comfort of his or her own home on a Saturday morning.

Bud Byers and his wife were in the basement getting ready to decorate for Christmas when...
"We heard a noise, we figured it was the cat had knocked something down, so we didn't investigate right away," Byers told WAND News.
He and his wife made a startling discovery.

"Fifteen minutes later, I came into the living room and saw glass on the floor, looked and there was a whole back glass of the house," said Byers.
The hole was the result of a hunter's shot gone wrong.
The incident prompted the Illinois Department of Natural Resources to remind hunters to be aware of their surroundings.
"You never hunt near an occupied dwelling or building. Always know where your target is. Identify your target. Make sure you identify things that are around the target. You need to know that if you should miss, what are you going to hit instead of what you intended to hit," said IDNR spokesperson Tim Schweizer.
For a full list of hunter safety tips, Schweizer says the best thing to do is simply visit the IDNR's website.