The origin of "Black Friday"
Posted: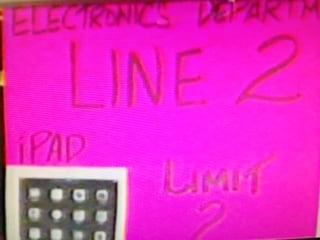 According to some scholars, the term "Black Friday" owes its name to the Philadelphia Police Department. The term actually had a much darker original meaning than the commonly accepted definition in the 21st century.
Long before the nation started calling the day after Thanksgiving "Black Friday," retailers aimed to kick start the holiday shopping season by offering "can't miss deals."
During the middle part of the 20th century, the scene was particularly bad in Philadelphia, where the annual Army-Navy football game was regularly played.
At some point, the Philadelphia Police Department started to refer to the day as "Black Friday." The moniker spoke to the chaos surrounding the traffic from the game and shoppers trying to find a special deal.
Hence, the term "Black Friday" was born with the hope people would find the day distasteful and steer clear from the consumer mayhem.
There was no such luck. The term became a household name for a different, more positive reason.
By the 1980s, a new urban legend was spawned. According to the Telegraph, that's when "Black Friday" became synonymous with retailers trying to turn a profit, or "get into the black."
The rest is history.