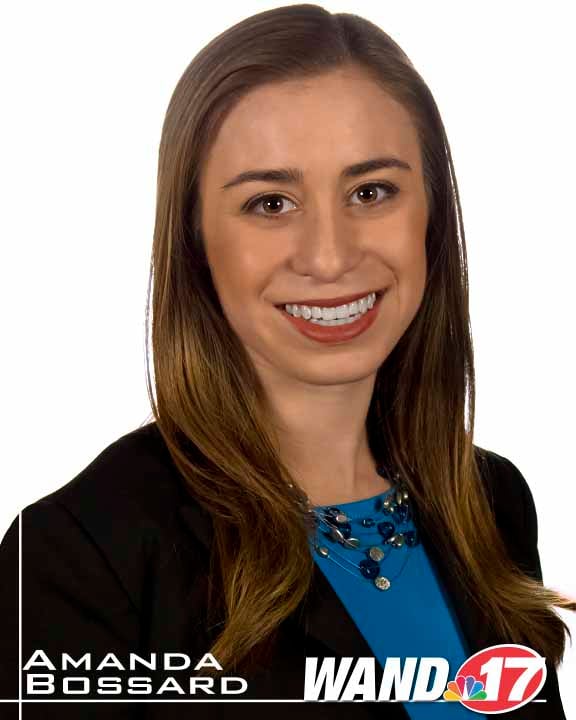 Amanda joined the WAND News team in October 2013 as the Champaign Bureau Chief. Every day in eastern Central Illinois is a new adventure for her, and she enjoys sharing all her findings in her reports.
Prior to joining WAND, Amanda reported for WIBW-TV in Topeka, Kansas. While there, she reported on issues that ranged from the state legislature to severe weather.
Amanda also completed internships at WMAQ-TV in Chicago and CBS Local Media. She has covered events that include the State of the Union address and the 2010 National Medal of the Arts and Humanities Ceremony. Her reporting has also brought her in contact with a wide range of inspiring individuals, from President Barack Obama to the members of OneRepublic. However, the people Amanda finds most inspiring are the everyday heroes making a difference in their communities.
Amanda graduated cum laude from Northwestern University's Medill School of Journalism with degrees in Broadcast Journalism, Political Science and Spanish.
While she misses her native New Jersey, she feels right at home in Central Illinois. When Amanda's not reporting, you're likely to find her jogging through the streets of Champaign or holed up in a coffee shop with her nose in a book.