Angel Tree Helping Senior Citizens in Christian County
Posted: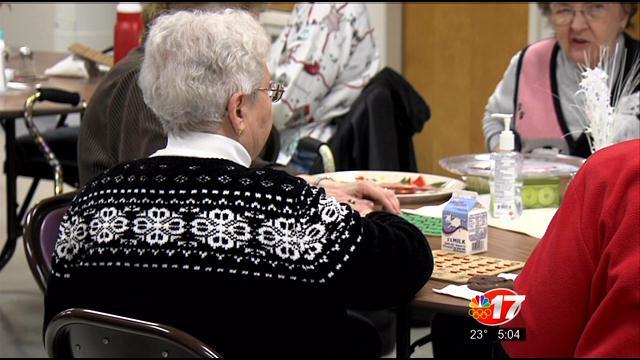 Taylorville - The Christmas tree is a symbol of the holiday season, full of ornaments such as Santa Clause,, lights, and angels.
The angels on the Christmas tree at the Christian County Senior Center represent seniors.
"We knew that there was a lot of people who didn't have families or didn't have enough money to buy Christmas presents and stuff like that," angel tree co-coordinator Judy Gates told WAND News.
Gates said that the gifts that seniors receive as a result of the angels will be very important.
"Some of them want clothes, some of them want sweatshirts or bathrobes or anything like that. Another lady yesterday told me she needed some towels. Just simple everyday things," said Gates.
Even though many of the seniors at the Christian County Senior Center have their own families to buy Christmas presents for, they're still finding time and money to give back to those they see on a daily basis.
"Anybody will give to children, but not to senior citizens. They know somebody cares for them," said senior Henrietta Reed.
Fellow senior Lucy Arthur added,"I think it's important because they don't have family members to help them like a lot of them do. We have angel trees for the little boys and girls, and I know they're having them this year, and I think it's nice that we could have something for the antique boys and girls this year."
For Christian County's seniors, the senior center is a place for friends and games of bingo, but for those seniors in need, it's a place filled with angels ready to help.