This Week in Chic; October and November 2013 Archives
Posted:
11/28/2013
Happy Thanksgiving Model Citizens! If You missed today's segment, no worries! Check it out in the video above! Anyway, for more information from each of the places featured today, click on the pictures and they will take you directly to the site!

First up, Talbot's! I am in LOVE with this sweater! The colors are so festive and the cut is flattering on any figure! Click on the picture to check out their vast selection of items, and then go and check them out in downtown Decatur! On Black Friday, they'll be doing a sale where you can get half off of one item and then 40% of your entire purchase! GO NUTS, and tell them Taneica sent you!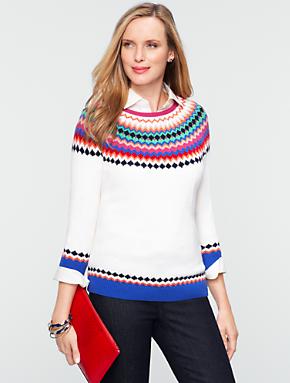 Merle Norman has a vast selection of items that go beyond make up and skin care! You can find everything from shawls, to jewelry! Check them out in downtown Decatur!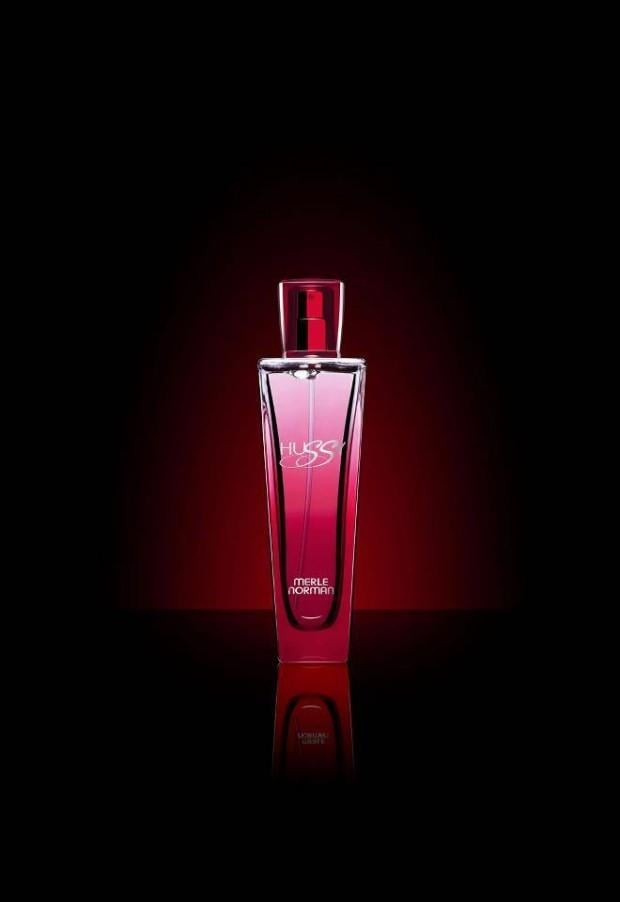 One of my favorite stores EVER: Sophie and Ava offer a vast selection of the most beautiful things on the planet! You'll find purses, headbands, dog collars and so much more...many of the sparkly persuasion! Many of her items are customizable and make wonderful, high quality gifts for that favorite fashionista in your life!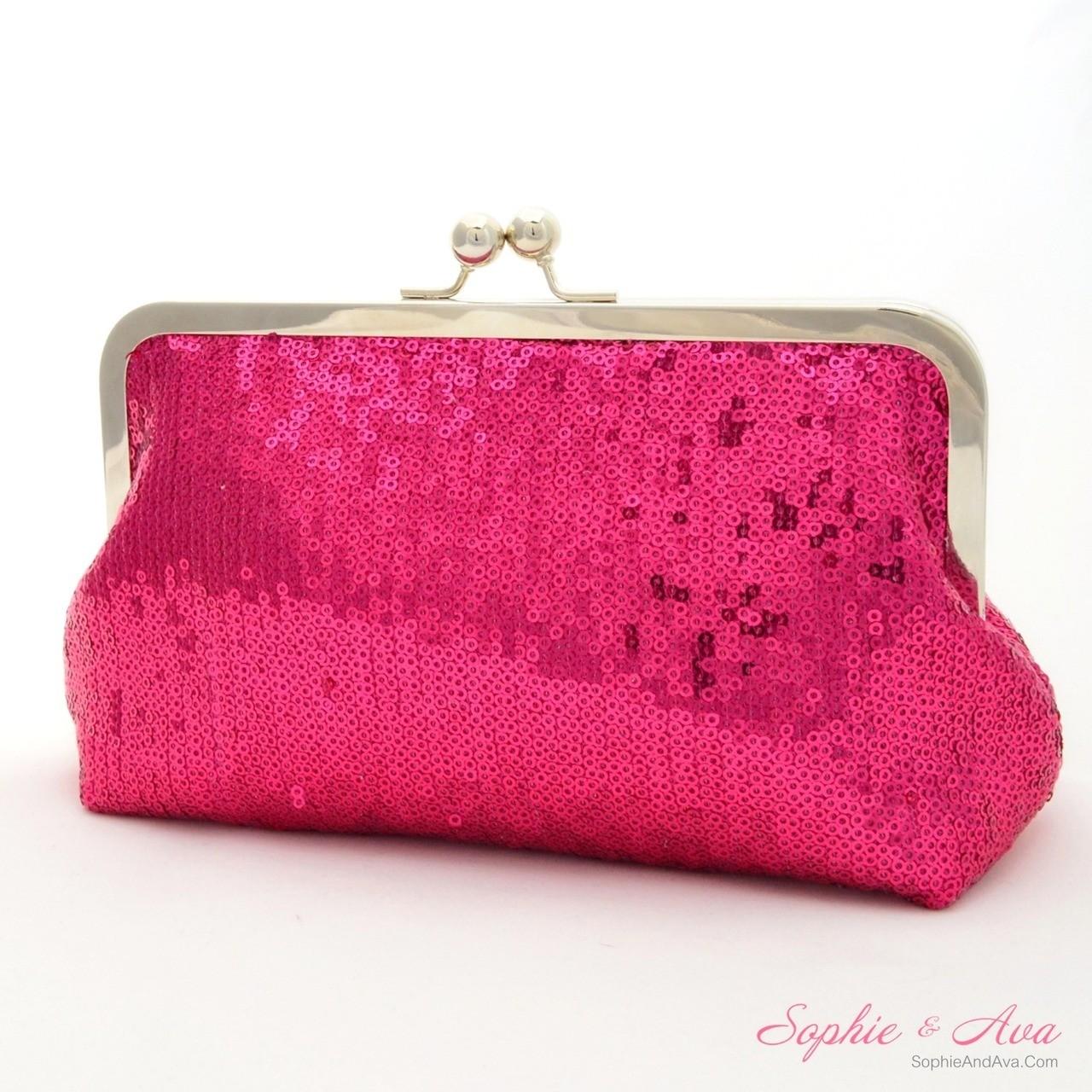 Speaking of the sparkly persuasion, you MUST visit Bell's jewelers for your holiday gift needs! They have the most beautiful selection of necklaces and earrings I've seen in a LONG time. A family owned business, the service here is amazing and both Doug and his wife Gail are wonderful people! For more information of the GORGEOUS 1/2 carat diamond that I had dangling from my neck and the equally gorgeous 1/2 carat moissanite that I had in my ears, click the picture of me and Twyla wishing you a Happy Thanksgiving and go check them out! Visit their store downtown in Decatur and tell them Taneica sent you!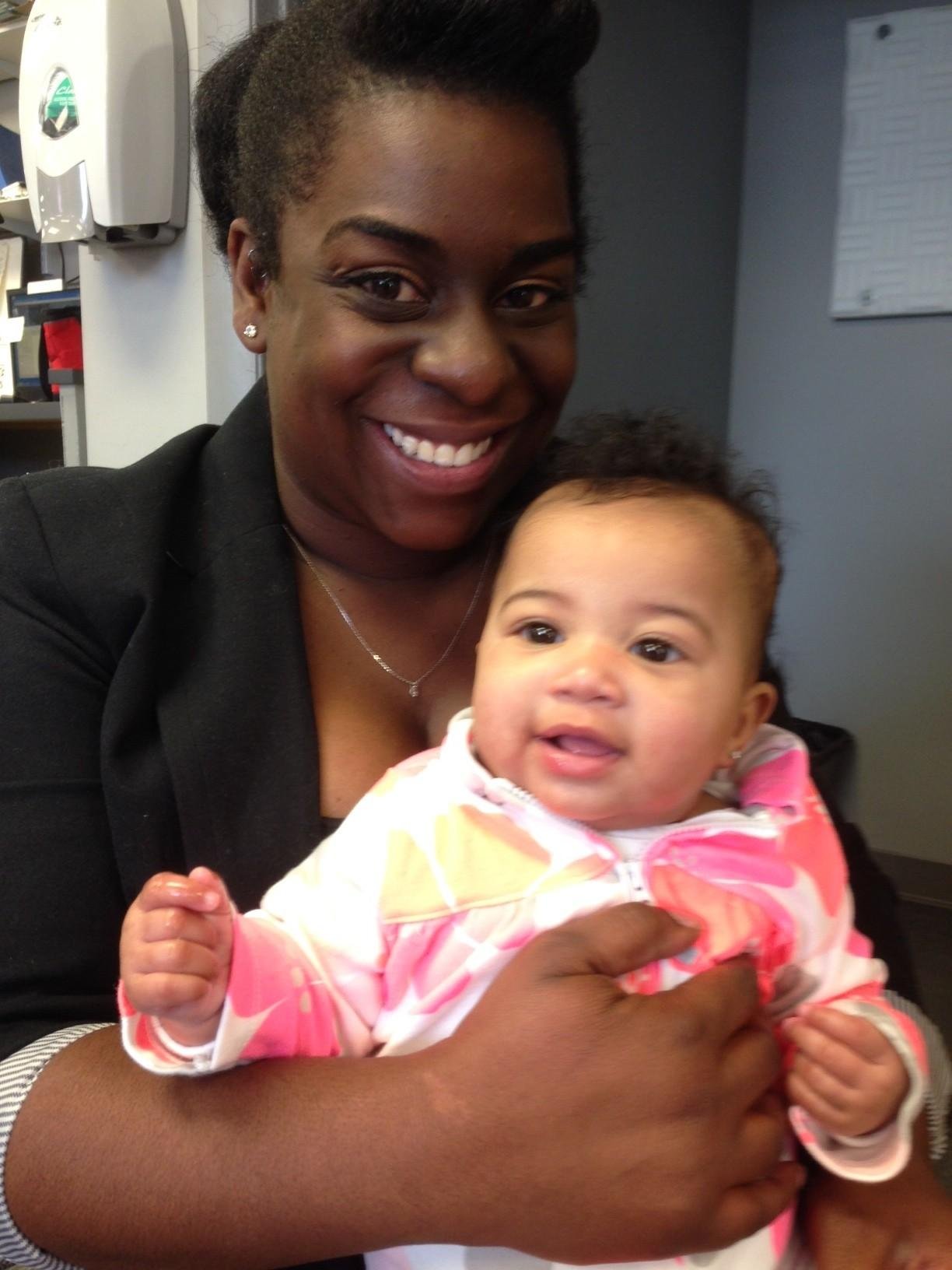 Send me an email: Taneica Oliveira
---
11/21/2013
Ok, so, I must admit, since having Twyla, I haven't been much for nail polish and manicures. Since I've become a mother, I've cut my nails shorter so that I don't scratch the baby and I leave them polish free, because let's be honest, poop and polish don't look good together. In an effort to regain my swagger, I've been looking to my fashion icon for inspiration! "What would Beyonce do?" My answer: Be a mom and look good doing it. Enter my quest to find what's on trend in Fall nail colors! Let's be honest, manicured nails make you feel awesome. There's something about manicured hands that makes ladies feel just a little bit more " put together".
I've come up with four categories! The first category is called "Dark and Lovelies". This category is probably the most traditional of the four, but still has a very current twist to it! In addition to our typical dark reds, burgundies and chocolates, deep, jewel tones are making a statement this season!
Deep amethyst, dark sapphires, and sultry reds have made their way from the runways of designers like BCBGMAXAZRIA this fall, to the mainstream!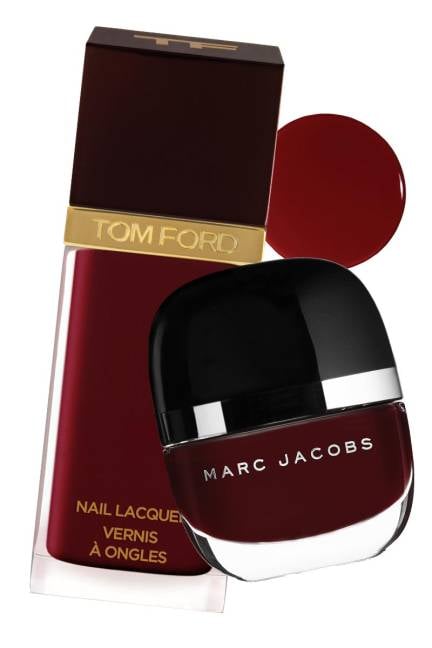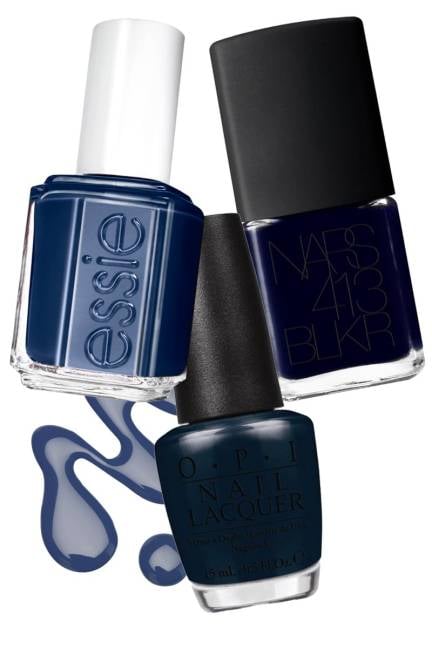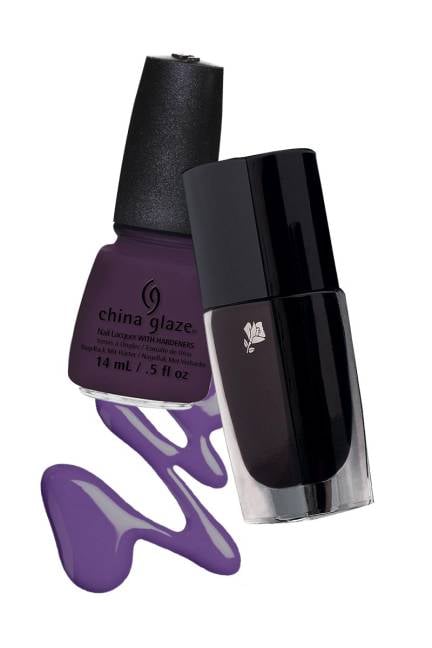 Another trend making the rounds this fall are metallics. I've found that metallic nails are amazing on women with darker complexions. The way chrome, copper, and gold pop off of my nails is incredibly intense.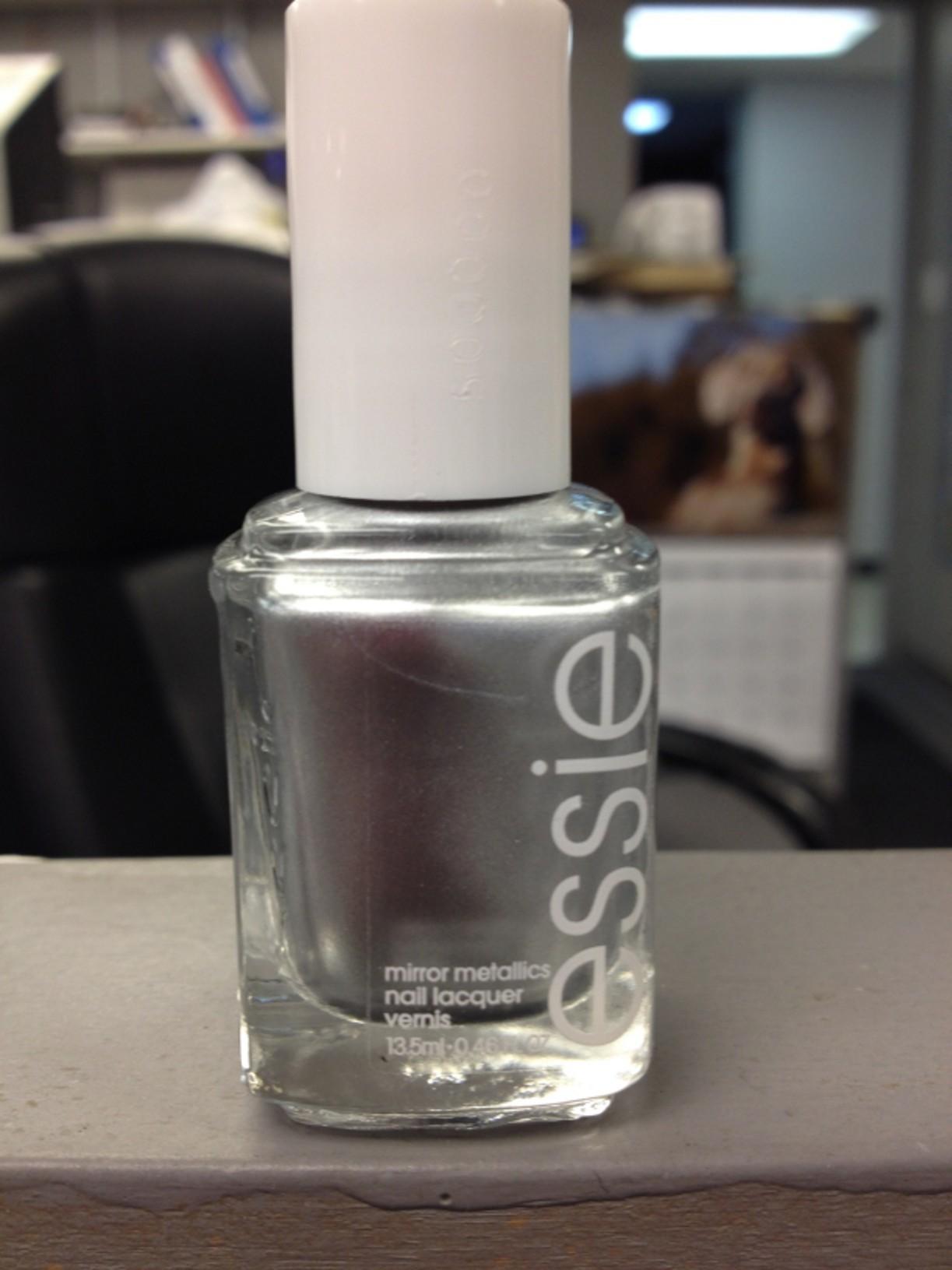 Essie makes a fabulous metallic polish called "There's No Place Like Chrome" that's just fabulous! Now, the price is a little "yeeeesh", (about $8), but it's worth every red cent. This brand is true to color, dries very quickly, and doesn't need several coats!
Multichromatic polishes are also very popular this season! These polishes are great for the fashionista who likes a little edge, but wants to "keep it classy". With a subtle color change that only shows up when in direct light, these colors are sure to satisfy the need for adventure in every fashionista!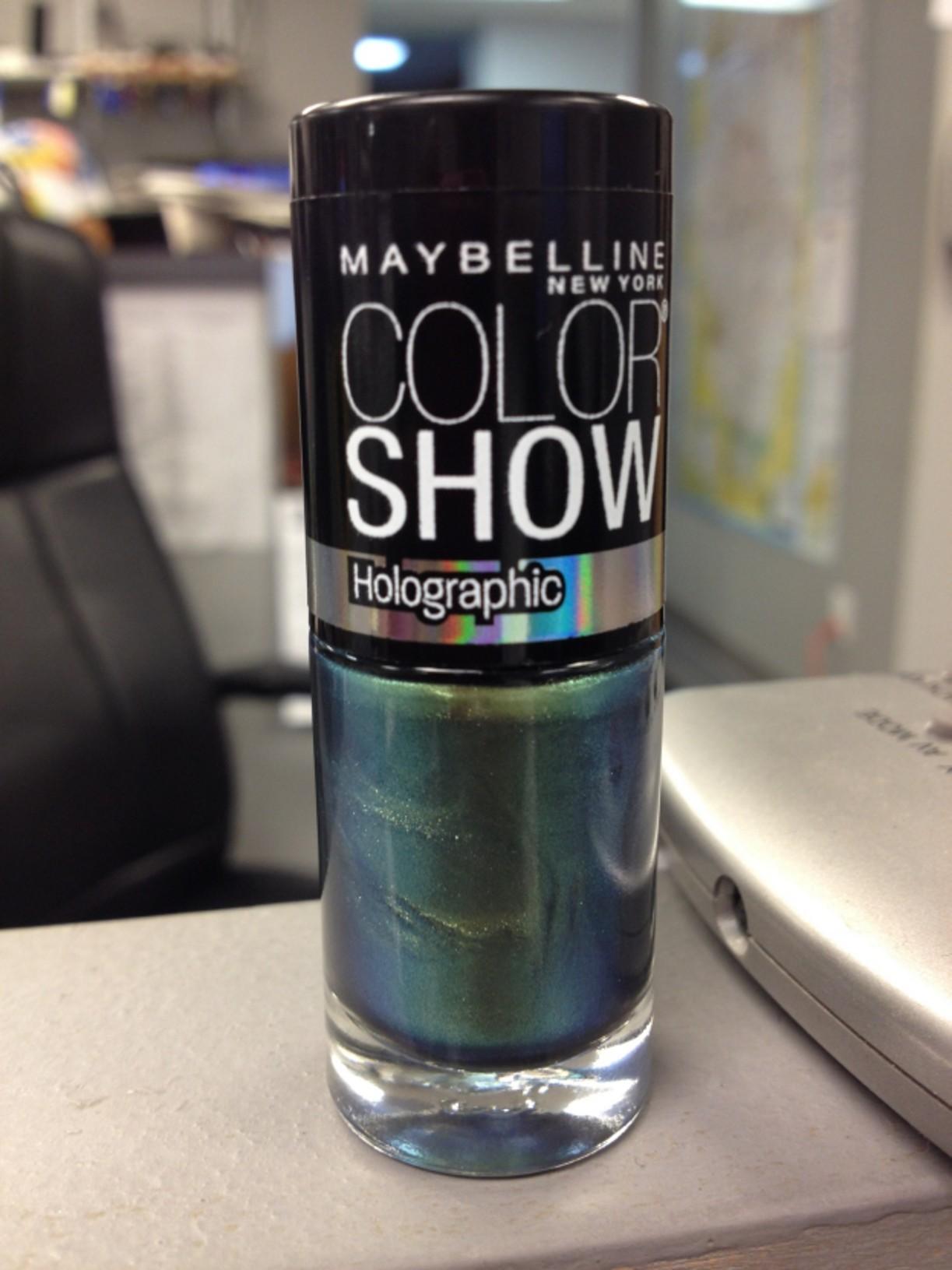 Last but not least are our nudes! Nudes were a huge hit this year at New York Fashion week. I learned a trick from one of our former reporters (Hi Liz Adeola)!
If you are searching for a prefect match of nude for your nails, hold the bottle of polish up to your palm. If it matches your palm, it will be a natural nude on your nails!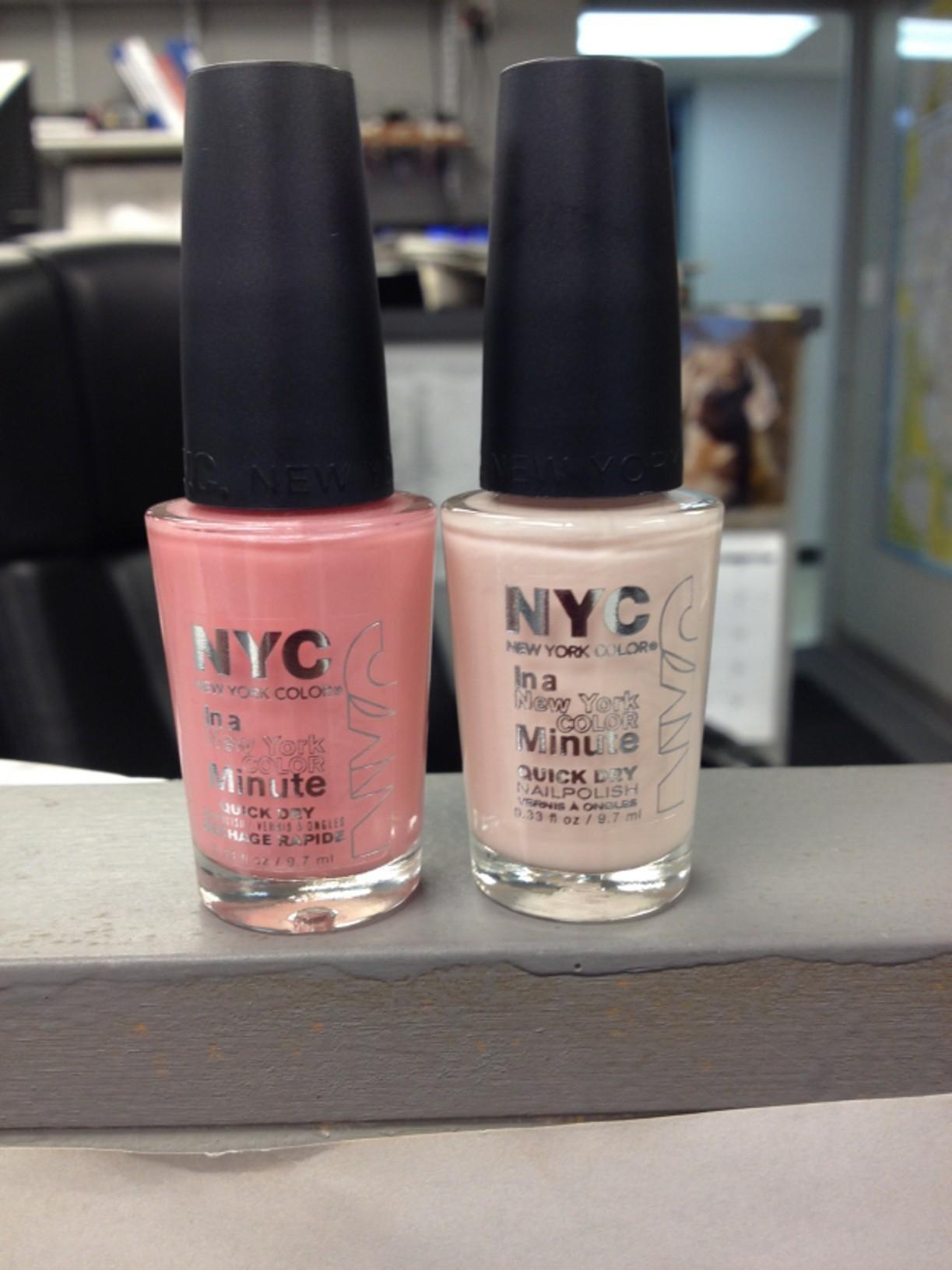 I'll see you all next week! I'm super excited about next week because I'll be showing off some cool gift ideas for fashionistas! Until then, have a fabulous rest of your week and may the fierce be with you!
Photos Courtesy of Elle.com and ME!

---
11/14/2013
This week in chic we're winterproofing our skin! As the temperatures outside drop, our skin care regimes may change to address common skin issues like itchiness, dryness, cracked and even broken skin. Today, I am going to show you some of the products that I have found that will keep your skin smooth and moisturized well into the winter months!
The first product that I have for you is a personal staple and go to for me once the temperature outside drops below 60 degrees. I present to you: THE BUFFY BAR from Lush Cosmetics. This butter bar promises to slay dry skin, leaving you so moisturized that you don't even need to use lotion when you step out of the shower! A fave among users who suffer from dry skin issues like eczema, this product boasts a long list of yummy, natural ingredients that include cocoa butter, shea butter, ground rice, and ground almonds just to name a few! It's also a pretty simple product to use! After you rinse from your shower, scrub up with the bar, rinse off, pat dry and viola: smooth, exfoliated, moisturized skin! I use mine 3 to 4 times a week and find that I have a glow after I use the Buffy Bar because of all the scrubbing! The only downside to using this product is that it can make your shower very slippery post scrub, so carefully step out of the shower to avoid brushing your freshly buffed self!
Next up is a product for arguably the most neglected part of our bodies: our FEET! Our feet take a beating during the winter months because not only are we on them all day, but they're usually stuffed in socks, that are then stuffed in boots. Also, pedicures probably aren't as much of a priority since nobody wears sandals in January when it's SNOWING!!! The Stepping Stone foot scrub, also from Lush Cosmetics, is an amazing product for winter worn feet! Now, lemme tell ya, there is nothing more unfortunate than ashy ankles and cracked heels in a pair of cute espadrilles come spring. Prevent your feet from looking unkept in the spring and summer by showing them some TLC now! The Stepping Stone foot scrub also contains lots of natural and familiar ingredients like sea salt, organic lemon oil and lime oil! Just rub Stepping Stone on the rough spots of your feet, directly after a bath, shower or good foot soak and rinse off the excess! Be careful not to hold your foot stone under running water though. It will dissolve so quickly you'll freak! To seal in all the fantastic benefits that the Stepping Stone offers, on the weekends, I slather some petroleum on to my feet and stick them in aloe socks before I go to sleep! When I wake up, my feet are so soft and smooth, I barely want to put them on the floor!
The best thing about both of these products is that they animal cruelty free! Yay for all of the cute bunnies and mice that get to live test free!
The last body part that needs addressing is our hands. Your hands work as hard as you do all do long; picking up things, holding babies, texting on phones, typing on keyboards and so on. Keep them looking as fierce as the rest of you by doing home manicures every other week! My fave product to use (when I have some time to spare) is the Burt's Bees Hand Repair kit! The 5 item kit comes with a cuticle cream, a hand cream, hand repair cream, gloves, and an instructional on how to use the products. I have found that the lemon butter cuticle cream not only smells amazing, but does wonders on neglected cuticles, especially hang nails or as we call them in Jamaica "bad mother in laws", because they're so painful! After a week of using this stuff you will notice that your hands look and feel like a million bucks....for a fraction of the cost!
Well Model Citizens, that's all for this week in chic. For more information on the products click on the pictures. Also, if you have any suggestions for products worth reviewing or places worth visiting shoot me an email! Have a fashionable day and may the fierce be with you! :-)
---
11/07/2013
Hello Model Citizens! Fall is here and not only are the colors of the leaves dazzling, but eye shadow and lip colors are just as dazzling! Below are some of my favorites! The purple that was used on my eyelids had me a little concerned until I saw how gorgeous it was! Smokey eyes are not limited to grays, and charcoals, but a bevy of colors! Check out the colorful spread! Have a fabulous weekend and may the fierce be with you!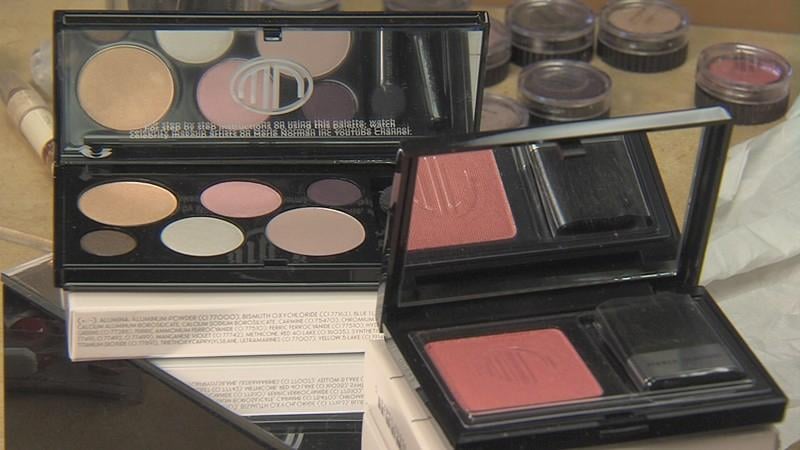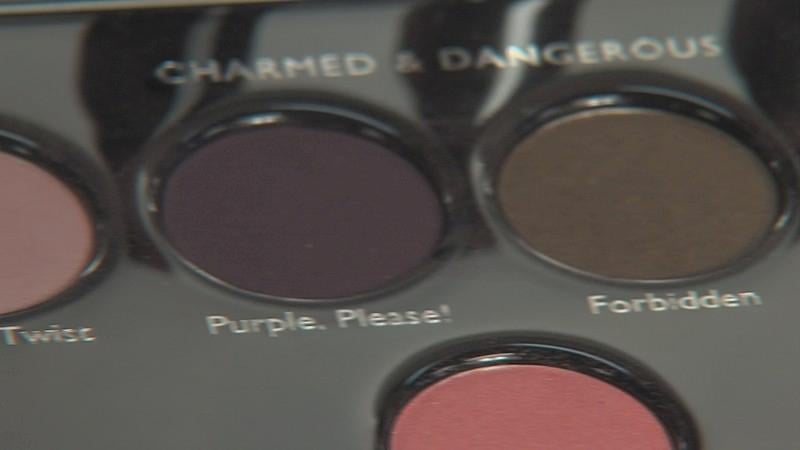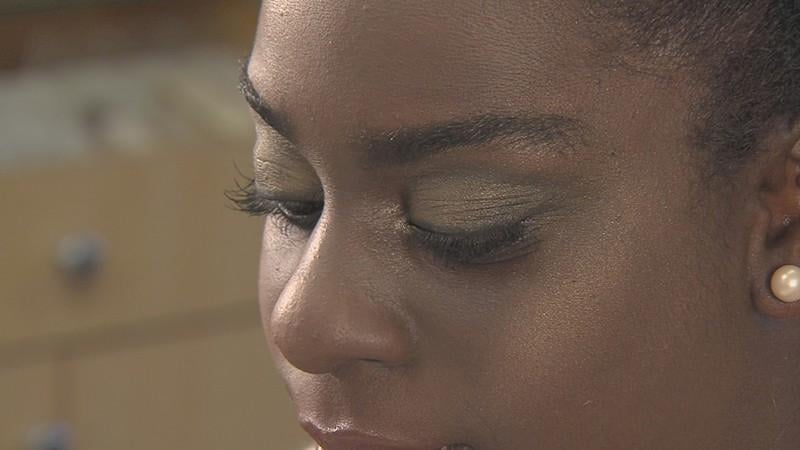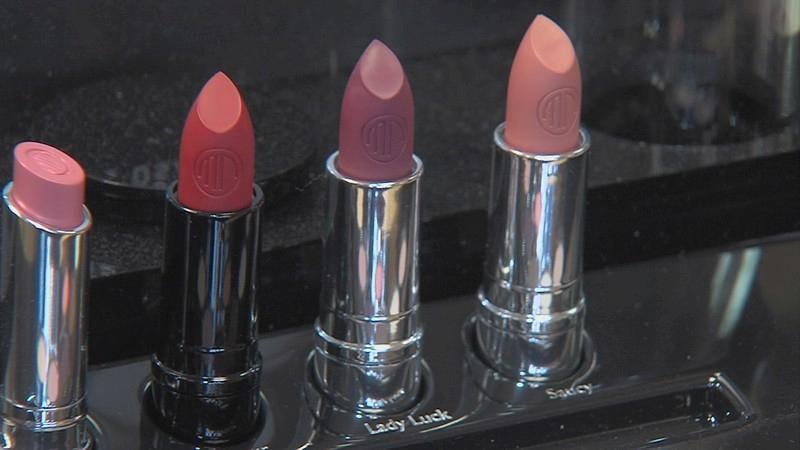 Send me an email: Taneica Oliveira

---
10/31/2013
Happy Halloween Model Citizens! Thanks for watching my Lookbook today! I will be doing a Lookbook for every season, so look out for the Winter/Holiday Lookbook in a few weeks! Below are key pieces from today's outfits! Just click on the pictures and they will take you directly to where you can purchase the item or find out more information! If you have any suggestions for me or ideas of boutiques and shops I can check out, please email me! Anyway, have a fashionable rest of your week and may the fierce be with you!
Cas Chic: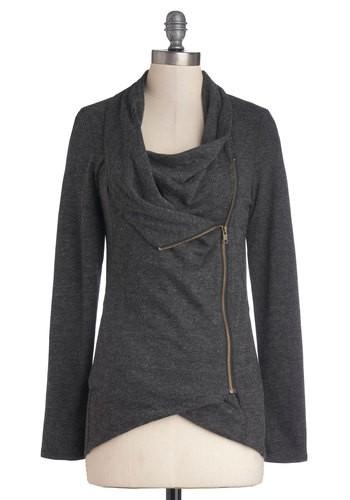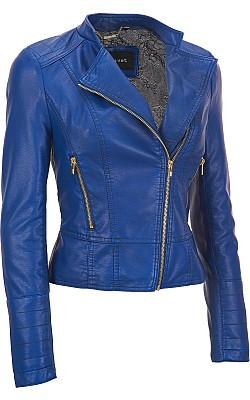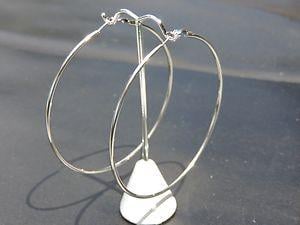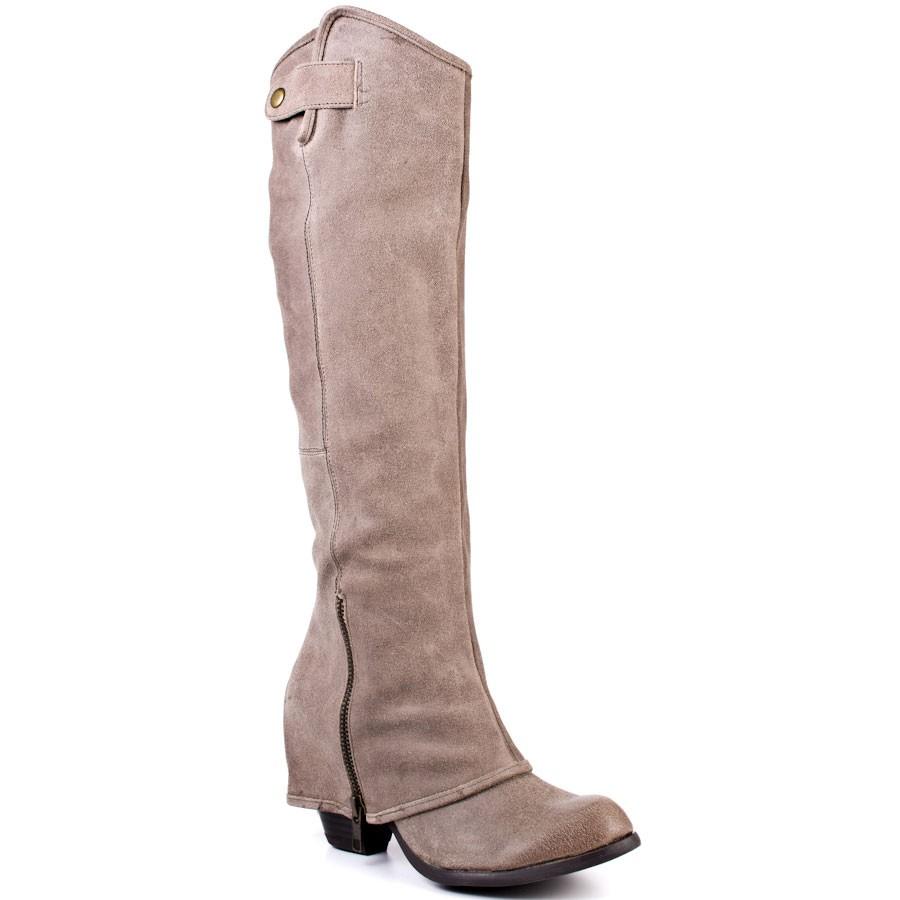 Ruffles and Stripes: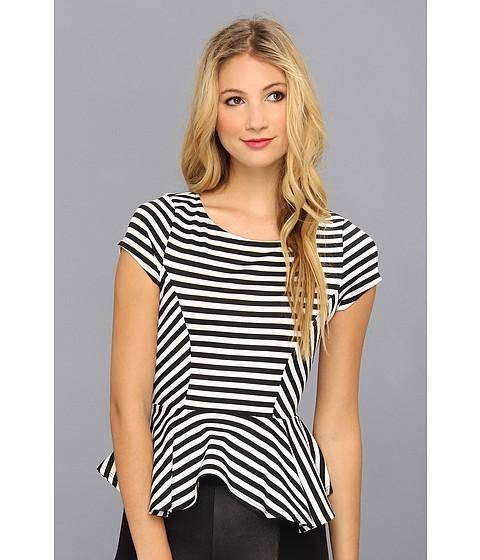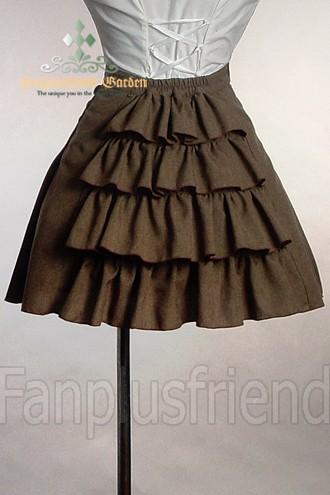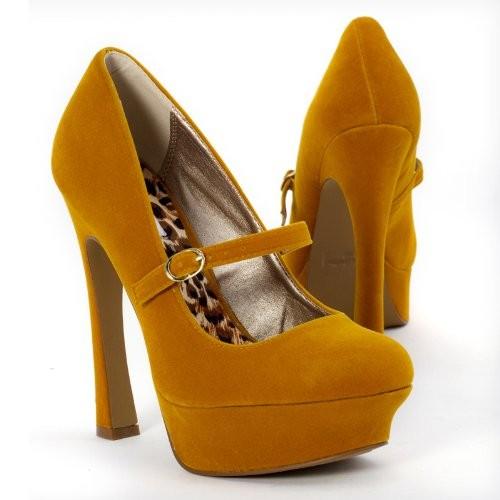 Sparkle Overload: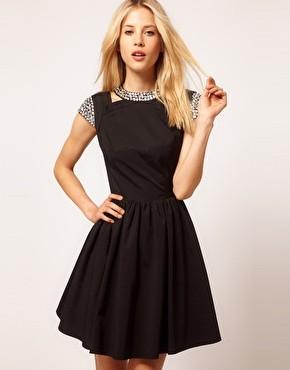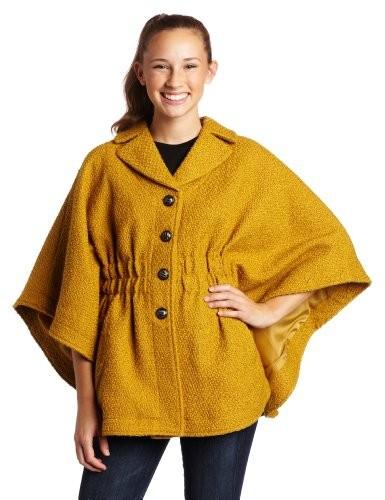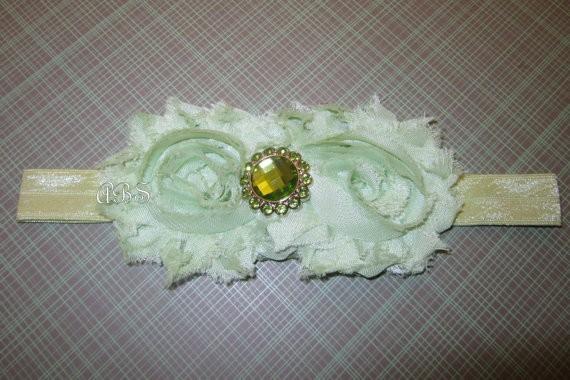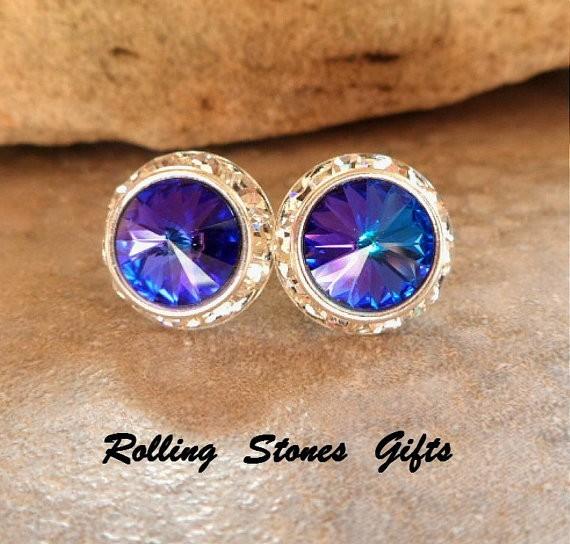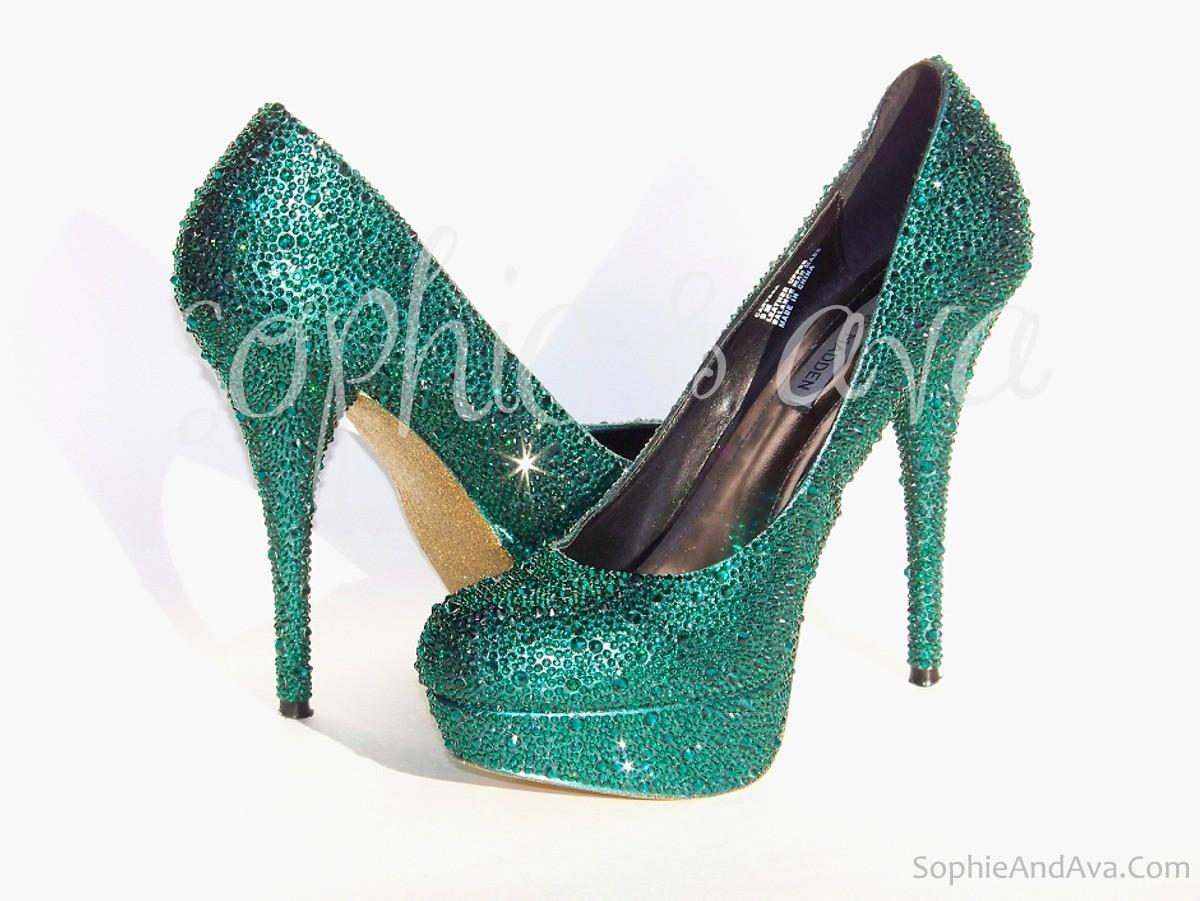 ---
10/23/2013
Pink For Barbara Line
With over 200,000 women being affected with breast cancer, 31 days of awareness just won't do the trick, (thank you very much). That is why I am thrilled creator Lamesha Ingram of Me'Shell Nicole Jewelry has added a Pink For Barbara line to her gorgeous collections of bracelets and earrings! The Pink For Barbara collection is named in honor of her late grandmother and consists of six bracelets, all done with quality materials like crystal pave beads, pink jade, and silver. All the pieces are handcrafted with excellent attention to detail and will look great on your wrist from this October to the next! A portion of the proceeds for each bracelet goes to breast cancer research.
The bracelets range from $8-$25. For more information of the Pink for Barbara line, as well as her other jewelry, click here!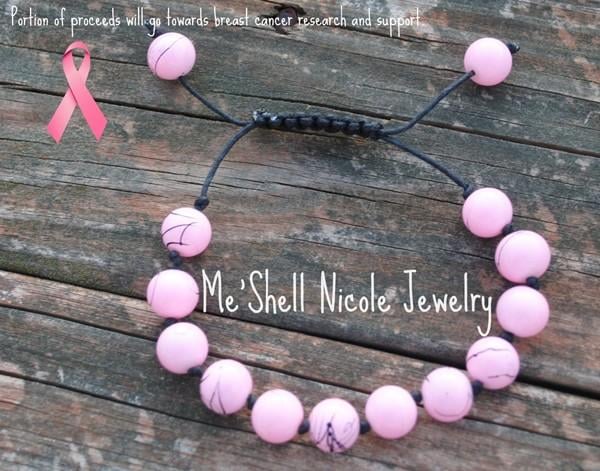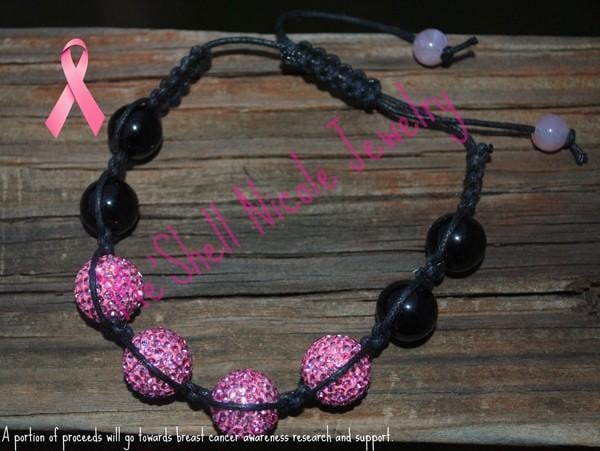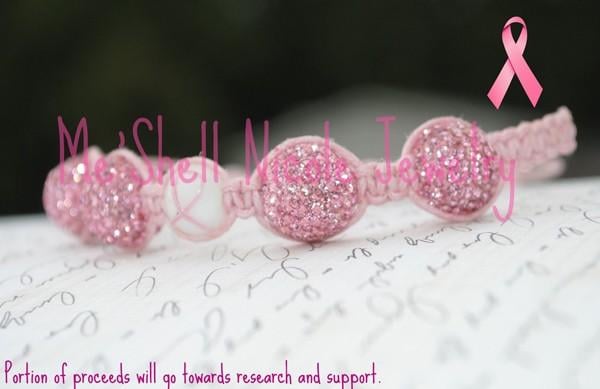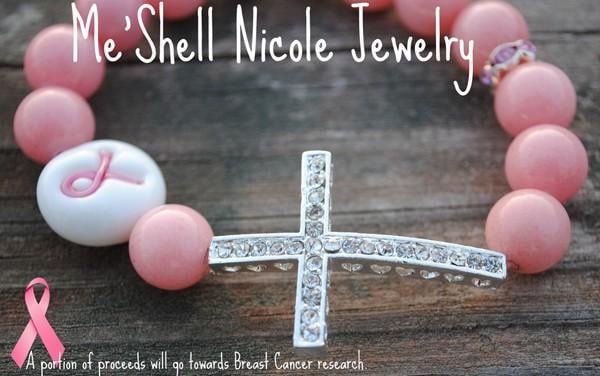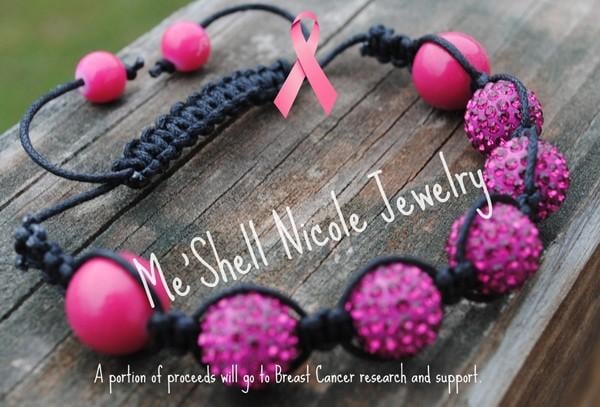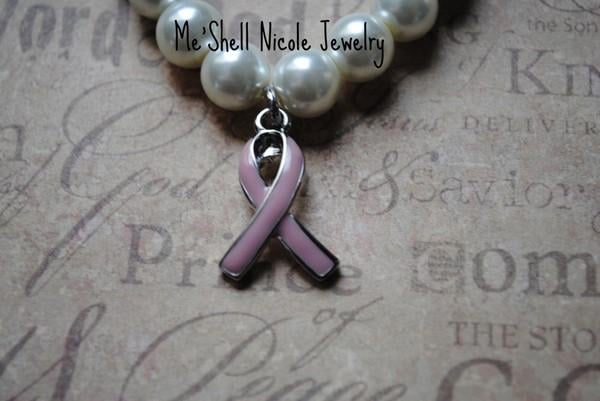 Before I go, I just wanted to remind ya that Breast Cancer Awareness isn't just about research for a cure, but also for promoting education and early detection! For more information on how to do a self breast exam and a slew of other important information, visit the National Breast Cancer Foundation. Well, that's it for now, until next time, have a fashionable day and may the fierce be with you!
---
10/21/2013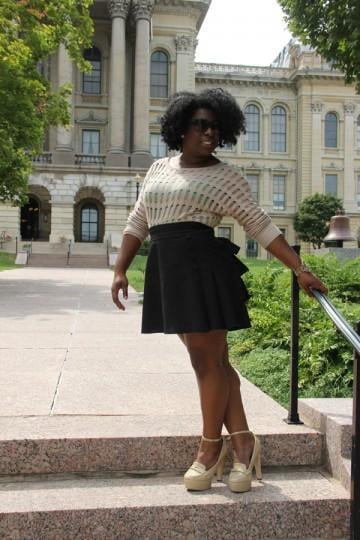 Since moving to Midwest Illinois from South Florida a little over two years ago, I must admit that I was blown away by the beautiful change in scenery. Though Florida will always be home for me, I have to admit, I prefer Illinois' weather and I am in awe of the changing seasons. I love how the Midwestern seems to do "outfit changes" every few months. That is what sort of inspired me to start this blog! From a very young age I have been in love with fashion,beauty,traveling, and the arts. Imagine me at 5 years old flipping through Vogue magazine and losing my mind over a Chanel pant suit with a strand of pearls and a signature handbag. My parents had no idea what they created, giving me those fashion magazines to cut pictures out of....lol!
Needless to say, all of these years later, I am a loyal subscriber of Vogue and Harpers Bazaar, and STILL lose my mind over Chanel suits and a regal strand of pearls. Moving to Decatur has inspired me through nature to not only dress differently to address the ever changing weather conditions (that I didn't have to worry about in Florida), but to do so with as much style and flair as I did in Florida!
I've also been pushed to try different things with my hair and skin, as Decatur isn't as humid as Florida.
Through much trial and error, both in fashion and beauty, I have found cool tricks that work for me and I'd love to put you all on to them! My blog will also be a place for fellow fashionistas in Central Illinois to come and enjoy and share fashion, tips and ideas! I hope to find boutiques, beauty counters,
bargain sales at shoe stores, and everything in between, all so I can share my exploits with you!
Drop me an email if you have any ideas on topics that you'd like to find out more about, or places around town that are worth exploring for awesome finds!
I look forward to turning this town and surrounding areas upside down, all in the name of fashion!
Until next time, have a fashionable week and may the fierce be with you!

Send me an email: Taneica Oliveira
Current Events

More>>

Wednesday, March 7 2018 12:29 PM EST

2018-03-07 17:29:46 GMT

INSIDE: Find the officials rules for WAND-T VShedRain Umbrellas sweepstakes.

More \232a

INSIDE: Find the officials rules for WAND-T VShedRain Umbrellas sweepstakes.

More \232a