Illinois National Guard 'BEST' Team Returns Home Thursday
Posted: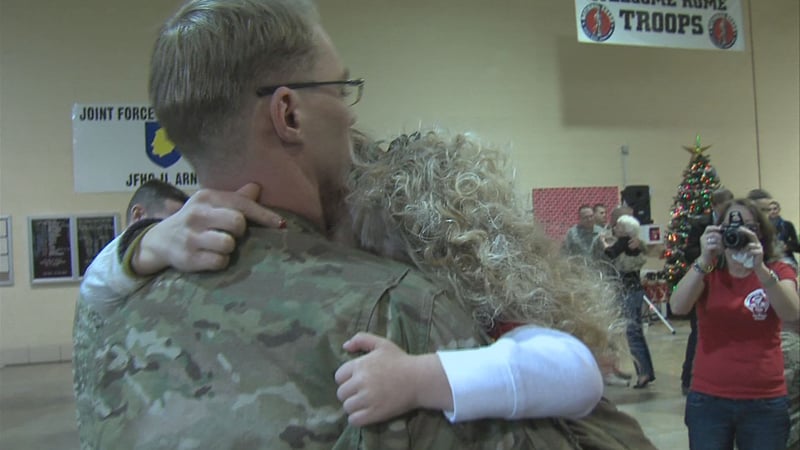 Springfield - At Christmas time, there are plenty of toy soldiers, and this year, there are real soldiers glad to be home.
Seventeen members of the Illinois National Guard, home after 9 months of duty in Afghanistan, were given a hero's welcome Thursday.
For the soldiers, it was an overwhelming feeling to see friends and family for the first time since leaving.
"It's an excellent feeling to be home. Thinking about your family everyday. It's nice to be home before the holidays," said Bryan Spreitzer of Springfield.
"When you walk through that door it's sincere compassion and a genuine sense of knowing that you're home," added Colonel Christopher Lawson.
For the families, seeing loved ones come home in time for the holidays, was a sense of joy.
"Just to see the boots, it was just a lot of overwhelming emotions. The tears couldn't stop," said Sarah Spreitzer, wife of Bryan Spreitzer.
For others, it's a Christmas wish come true.
"My daddy came home," exclaimed Spreitzer's 3 year-old daughter Erin.
"Having him home was totally my Christmas wish, so that's all I need. He's off the hook for me," said Susie Ludwick when speaking of Colonel Lawson.
Now that they're home, the soldier's have earned a well-deserved vacation, and quality time with their families.