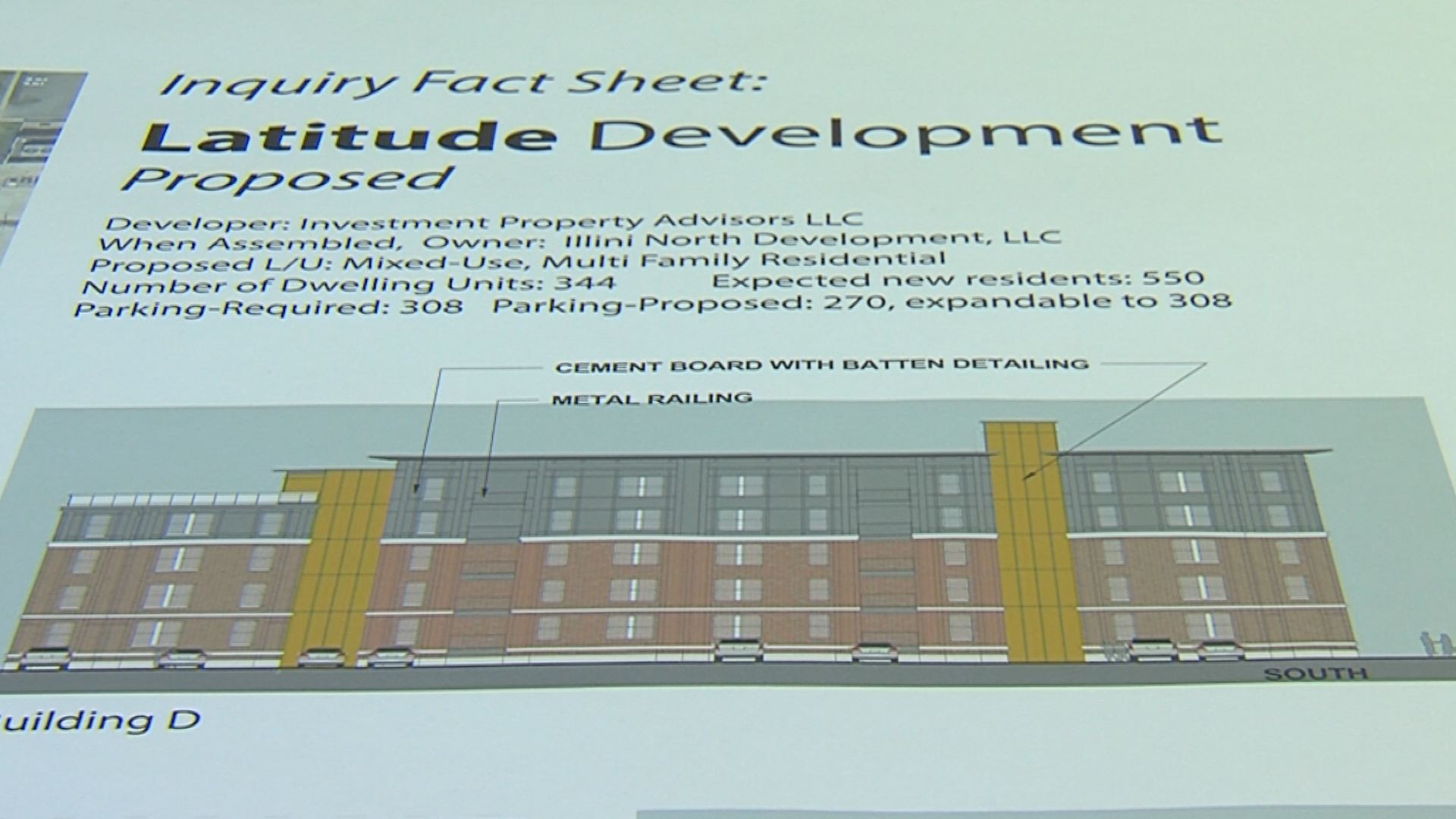 Champaign -- A proposed apartment complex is stirring up controversy in a Champaign neighborhood.
The Latitude Development would bring four buildings to University Avenue, between Fifth St. and Wright St. Developers at Investment Property Advisors are currently seeking city approval for the 552-bedroom complex.
"Currently the property is a used car lot," said Chase Sorrick, the developer behind the project. "The neighborhood needs to recognize that there's a commercial district and the community should welcome the students from the University of Illinois."
Others in the community met Tuesday at Salem Baptist Church to highlight the potential pitfalls.
"It would create a lot of dense housing in what is essentially a neighborhood of single family homes," said Claudia Lennhoff, a community organizer with the 5th & Hill Neighborhood Rights Campaign. "It's not providing affordable housing and it's just really going to change the face of the neighborhood."
Discussion at Tuesday's meeting also touched on how the complex would effect traffic and green space throughout the neighborhood.
A public hearing where residents can make their concerns known before the city decides whether to approve the building plan is set for Wednesday at 4 PM at the Champaign city building.