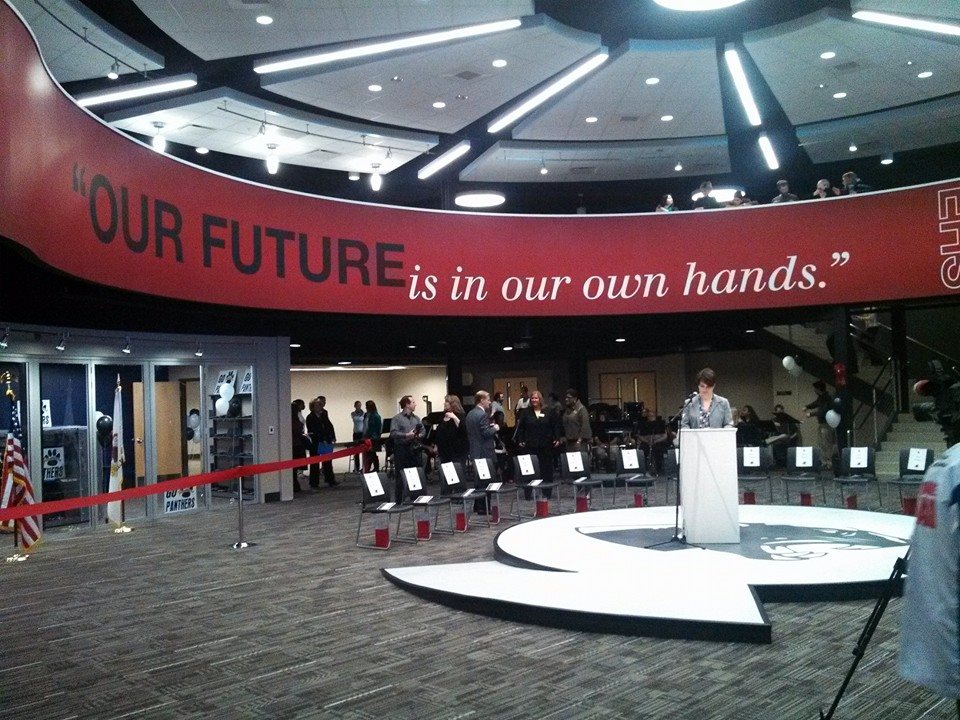 Decatur - The snip of a ribbon marks the end of one of the largest renovation projects in the history of the Decatur Public School District.
The $40 million dollar project makes Eisenhower High School one of the most modern schools in the state of Illinois. $38 million was spent on construction work. $2 million more on furniture, equipment and technology.
"I came here when Eisenhower was probably looking its worst because of wear and tear and that sort of thing," Principal Chuck Hoots told WAND News. "And what a transformation. It's just really a nice feeling."
The building is ultra modern. "21st century technology and all of the latest elements of education are what will continue to improve education of each and every student," Superintendent Gloria Davis stated.
The project was paid for using a sales tax approved by Macon County voters. MacArthur High School is next on the renovation list. Work on that school is scheduled to be completed by January 2015.