Recycling center destroyed in early morning fire
Posted: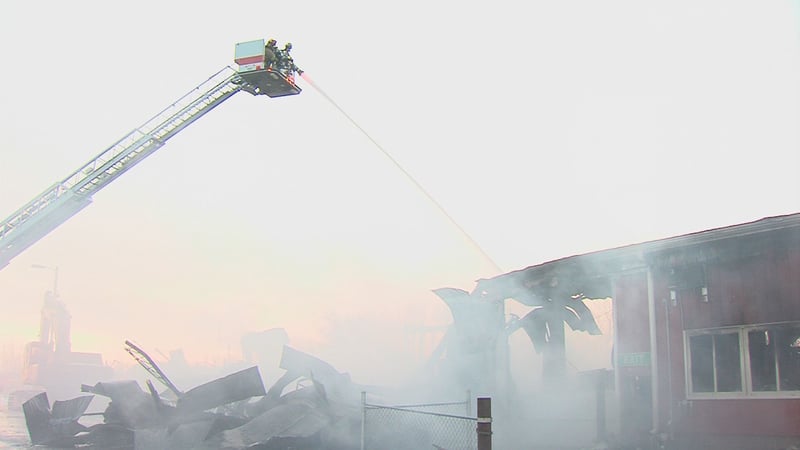 Urbana -- Firefighters responded to a fully involved fire at Twin City Recycling around 2 AM Thursday.
When crews arrived at the scene, the building was so consumed by flames that they could not get inside, which prompted the decision to fight the fire defensively, from outside.
"We basically surround the building and protect any exposures any other buildings that were around the fire and just douse it with water," said Lieutenant John Bell of Eastern Prairie Fire Department.
Around 60 volunteer firefighters from various surrounding towns, including Savoy, Mahomet, and St. Joseph responded to the scene. While they were able to control the flames, there is still a lot of work to be done.
"We've got a roof that collapsed in on itself so we've got high hose in pulling the roof off," said Bell.
Once that roof is gone, crews will continue to work on the building to make sure all the hot spots are extinguished. To do that, they'll tear down what's left of Twin City Recycling.
Despite the destruction, the overall response was a success.
"No injuries, nobody was in the building at the time, and it's under investigation right now," said Bell early Thursday morning.
The source of the fire remains unknown. Investigators are expected to work throughout Thursday to determine the cause.