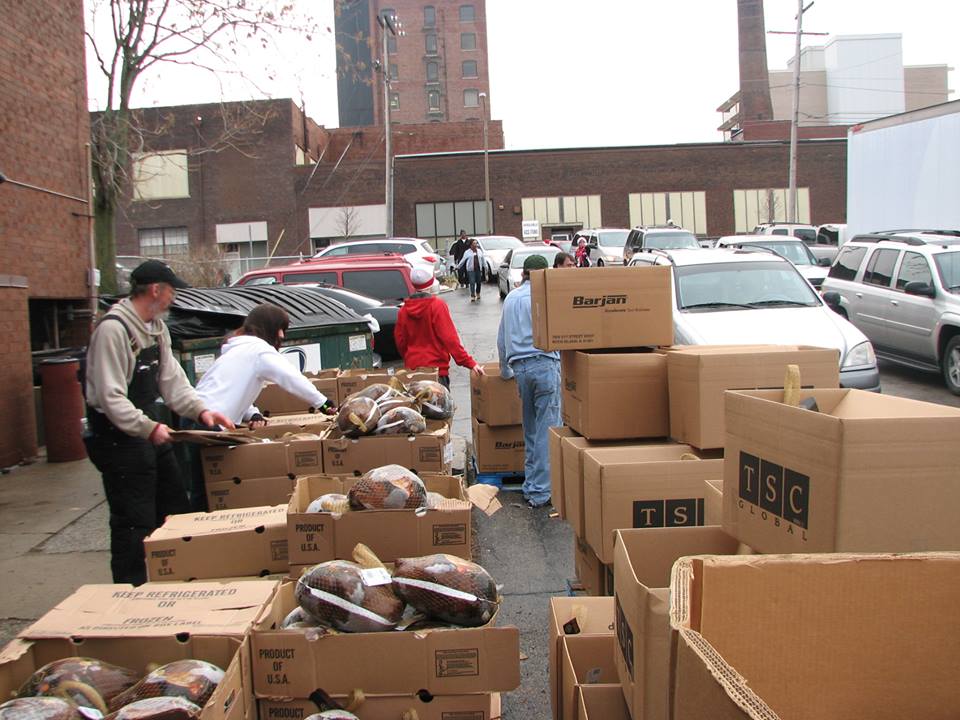 Decatur - A bit of Christmas cheer is provided to those in need in Decatur by the Salvation Army.
Holiday food boxes were loaded by volunteers Friday and given to 1,000 families so they can put a meal on the table Christmas day. Each box contained a 10-12 pound turkey, Yams, mini marshmallows,green beans, cream of mushroom soup, fried onions, cranberry sauce, corn, cornbread mix, potato buds, turkey gravy, Mac & Cheese, a package of rolls or bread and Stovetop Stuffing.
Families receiving the food boxes applied for Christmas assistance in November. Each box was filled with food and distributed by volunteers at the Salvation Army headquarters at 229 W. Main Street in Decatur.
"We provide the food, the families prepare it and add the love," said Captain Susan Dalberg.