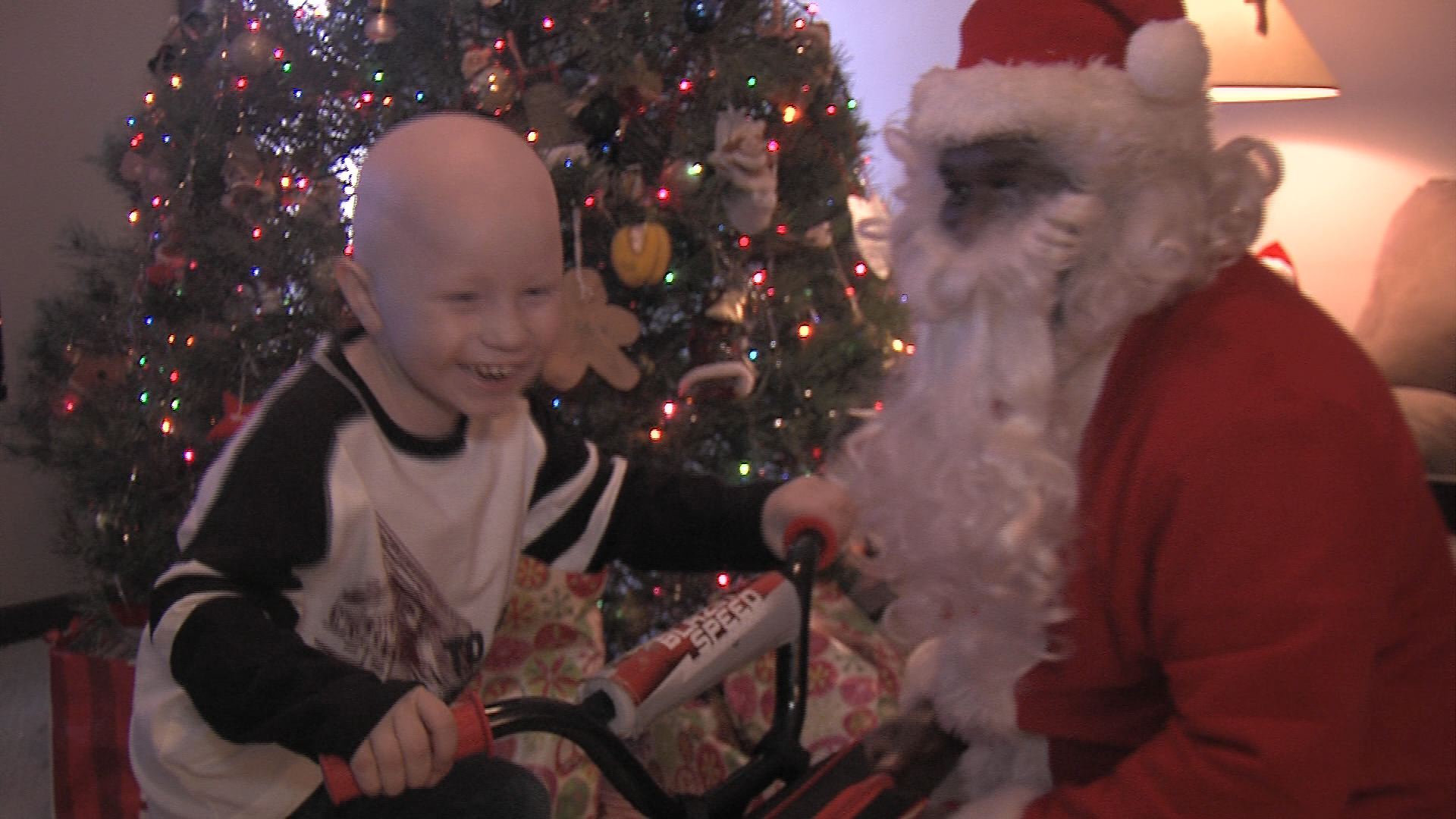 Decatur -- A Decatur businessman played the role of Santa's helper Monday to deliver toys for a three-year-old battling leukemia.
Caiden Turner was diagnosed with the disease in May, so Vinnie Barbee made sure the bicycle he requested for Christmas, as well as other toys, would be waiting for him under the tree.
The toys were collected during a drive last month. This is the twelfth year that Barbee and his staff have collected toys for deserving children on Christmas.
They decided to donate some of this year's collection to Caiden's family after they learned about his condition on Facebook.
Barbee says the reactions from Caiden and all the other kids who have received toys are what get him into that red suit each year.
"To see the smile on the kid's face, that's the best thing you could ask for, and especially ones who are going through problems like he is," said Barbee. "And for us to come in and kind of help, that's what we're here to do."
Caiden is in remission, but he still receives treatment five days a week. That will be reduced to seven days a month once he reaches the maintenance stage.