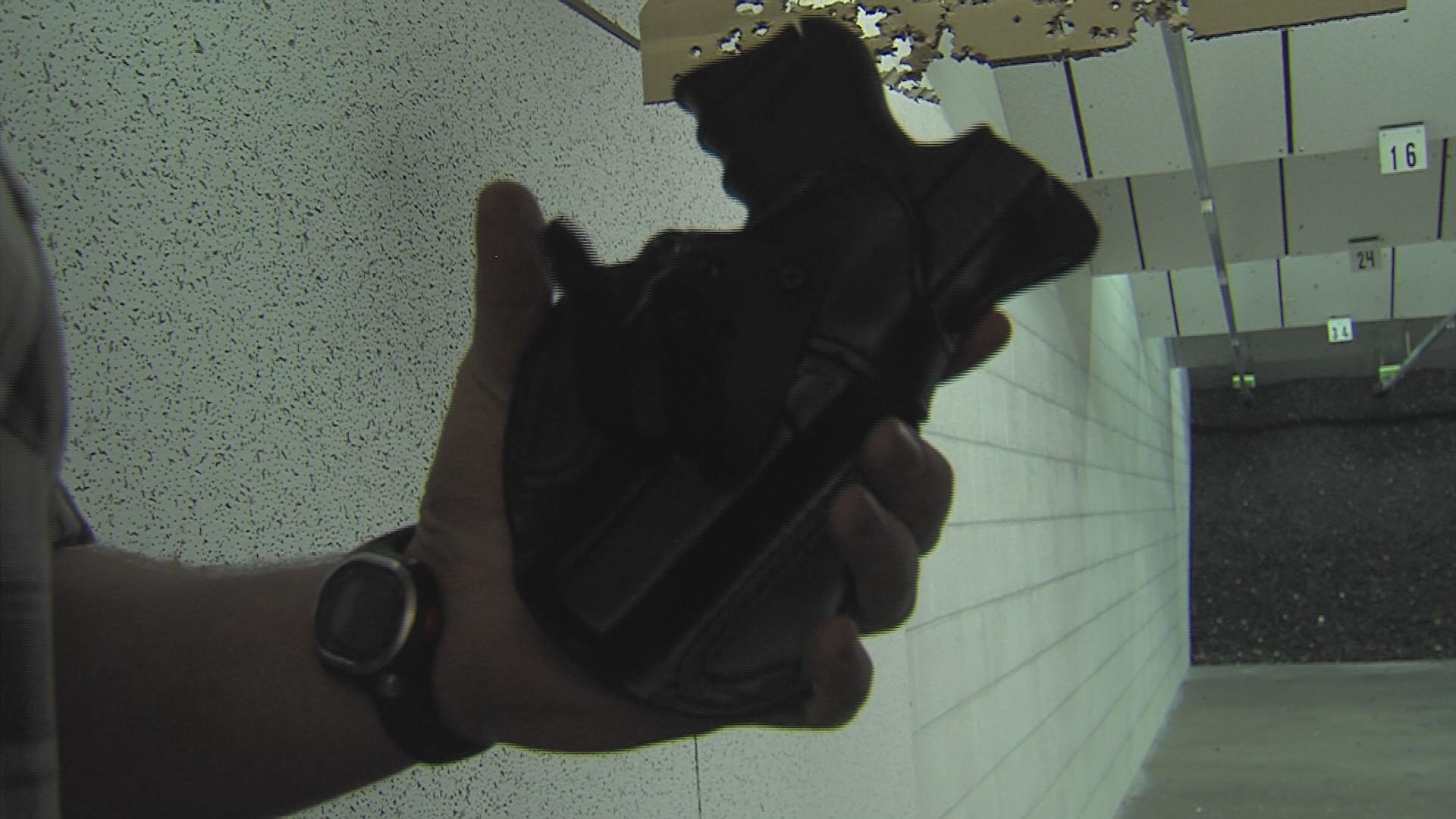 DECATUR-At the Bullet Trap, there's been a rush of people trying to get ahead of the concealed carry law that goes into effect in January. And although you can't even apply yet people have been busy preparing. Hundreds have been packing their training classes to get the 16 hours necessary get a license.
Come January, there is likely to be a rush of applicants to the state police for concealed carry licenses.
But Bullet Trap Owner Dan Cooley has some tips for a faster process, starting with a keyboard.
"I encourage everyone to go to the Illinois State Police website now and get their digital ID," Cooley says.
He says scan all the necessary documents and save them to a file, and take a head and shoulders photo ahead of time. .
"The process itself, if everything is filed and scanned into the computer takes 5 to 10 minutes," Cooley says.
Getting digital fingerprints can speed up the time it takes to process the application--the state guaranteeing those will be a 90 day instead of 120 day process.