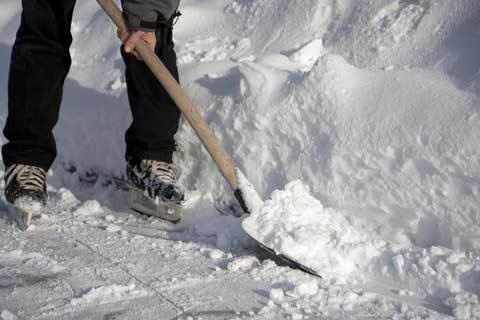 Decatur - Snow, dangerous cold and wind chills are returning to central Illinois this weekend. It's a good time for older people and those in ill health to use extra caution.
Thursday, in southern Illinois a 66 year old man in Madison County died in a local hospital. He was taken there after having breathing problems while using a snow blower. The cause of death was a heart attack.
Health experts urge people with previous cardiac problems to avoid snow removal. Especially if they have previously had a heart attack, have heart disease, have high blood pressure or smoke.
People should avoid shoveling if they have just woke up since most heart attacks occur in the morning when blood is prone to clotting. You should be awake for at least 30 minutes before working outside.
Do not eat a heavy meal before shoveling because blood gets diverted from the heart to the stomach.