Central Illinois prepares for snow storm
Posted: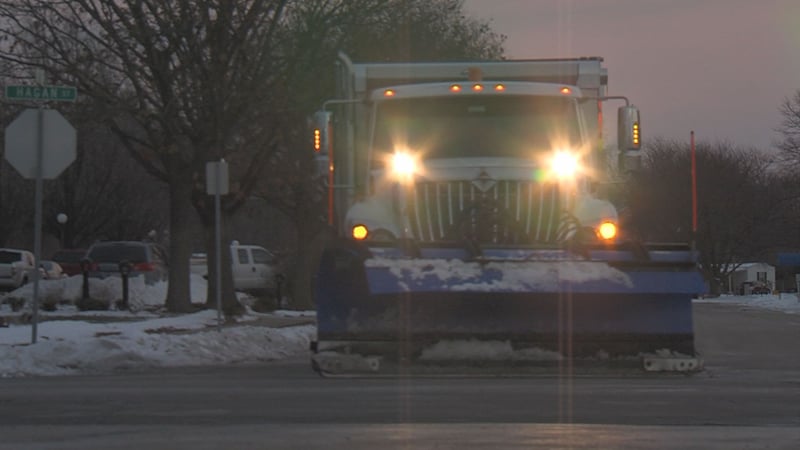 Champaign -- Public works crews are treating roads across Central Illinois by plowing away the old snow and laying down salt to melt the new.
It's a standard technique they use to prepare for any storm, but the incoming snow isn't expected to adhere to standards.
"This is sort of an unprecedented event," said Kris Koester, a public information officer for the City of Champaign's Public Works Department. "We've been told by the National Weather service that we haven't experienced a storm with these temperatures and these factors for about 20 to 30 years."
So while salt and calcium chloride have been used to clear streets in the past, this storm might render those go-to products useless.
"We have chemicals that go down to about negative five degrees," said Koester. "Once we get into those subzero temperatures, our chemicals sort of become unusable."
If that happens, the focus will be on making primary roads navigable, which means secondary streets in residential neighborhoods won't get immediate attention.
"We understand that people may have places to go," said Koester. "We'll only be able to respond to service requests from emergency responders."
And to keep those requests at a minimum, emergency responders are asking people to stay off the streets.
"Hopefully with the advanced warning people will stay home, but only time will tell," said Deputy Douglas Bluhm of the Champaign County Sheriff's Office. "I really hope if I have to sit and do nothing all night it would make me very happy because then it means everybody's listened and has stayed home."
But for those who must brave the winter weather, deputies suggest packing some warm clothes and quick snacks just in case those slick streets cause drivers to slide off.