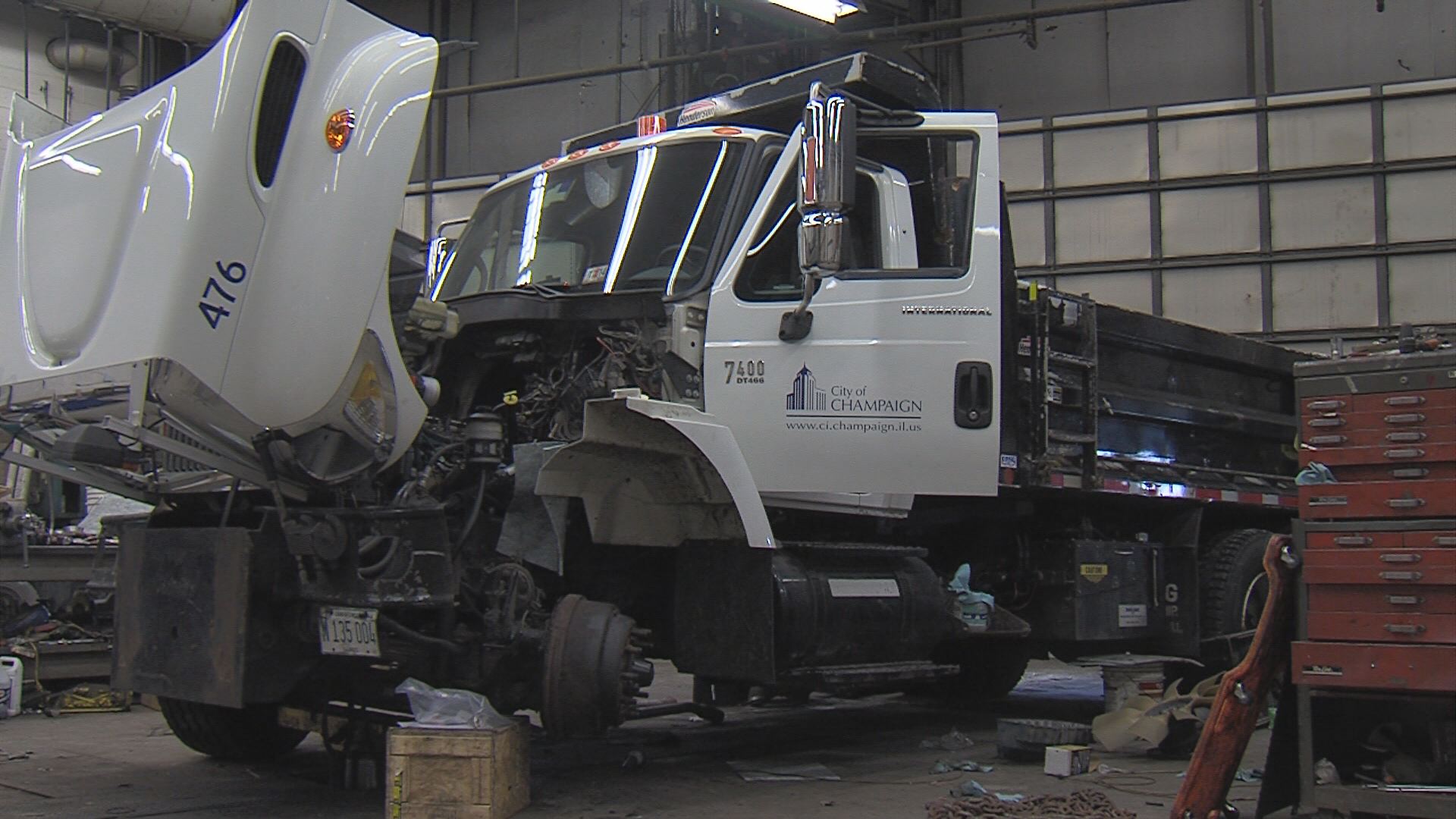 Champaign -- Crews worked to clear streets across the state Monday, but the subzero temperatures kept some plow trucks off the road in Champaign.
The extreme cold caused the diesel fuel in their tanks to partially freeze into gel-like substance, which left the trucks unable to run.
While mechanics worked to fix the problem, private contractors helped plow areas west of Interstate 57, so the response effort remained complete.
"We did have some mechanical issues with our trucks but we've gotten most of those taken care of and we're back up and running," said Kris Koester, public information officer for the Champaign Public Works Department. "So today we're continuing to focus on those primary routes. As of this morning we believe that they've all been plowed and are drivable."
Crews will continue to work through Monday night and into Tuesday. The focus is on cleaning secondary streets so residents can safely leave their neighborhood by Tuesday morning.