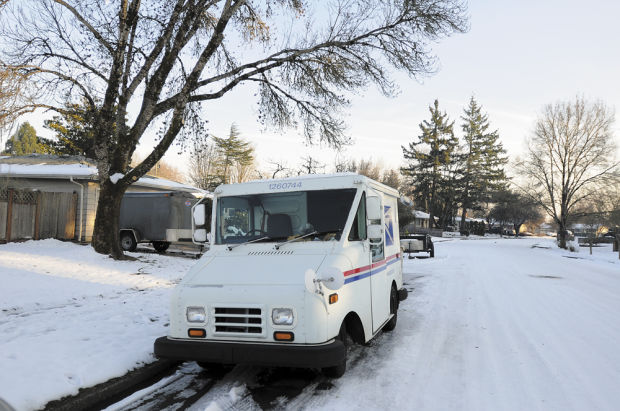 Decatur - Neither snow, nor rain, nor double digit sub-zero temperatures has stopped postal workers from delivering the mail this week in Decatur.
Mail was delivered in the city every day this week. Although some locations could not be reached.
"We didn't make about half the routes," letter carrier Jay King stated referring to Monday's arctic blast. But King, a 24 year veteran, delivered mail each day this week despite the weather.
Mail carriers are layering their clothes and do their best to stay warm. The carriers would also like to see people clear paths so the mail can be delivered.
"I love them. Thank you very much for clearing a path," King said.
Mail delivery should be a little easier next week as snow and ice melts in the warmer temperatures.