Potholes appearing as roads thaw
Posted: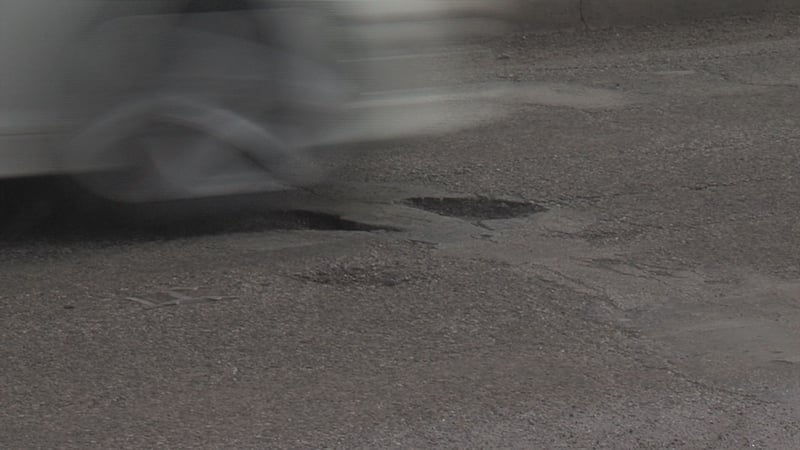 Champaign -- As temperatures rise, snow melts, clearing up roadways, but it does not mean it's smooth sailing for drivers.
The asphalt that tops roads is made to last about 10 years before cracks should start to appear, but the freezing and thawing that comes after extremely cold weather speeds up that process, and leaves potholes of varying sizes behind.
"I'm sure there have been ones that are the length of a car, and also ones that are pretty small that you know you can see cracks forming out of," said Champaign Public Works spokesman Kris Koester.
Regardless of their size, potholes can be detrimental to drivers.
"A lot of people are hitting them and you can't even see them," said Robert Webb, manager at Car-X Auto Service in Champaign. "And it's damaging suspensions on cars, alignments it's affecting a lot, and lots of tires, we've had three just today."
Repairs can cost anywhere from $100 to $1000. For some, that price tag is overwhelming.
"They're frustrated, you know, very frustrated," said Webb. "I had a guy today who was very upset and was talking about suing the state."
So as the melting snow unveils the gaping holes, I-DOT and public works crews are out patching them up.
"Filling potholes is part of our daily routine," said Koester. "As we take crews off of their routine maintenance and put them on snow plows for a week getting back to them is sort of a catching up process."
Champaign Public Works aims to respond to any calls regarding potholes within 24-hours.
The best way to prevent damages to cars and trucks is to avoid potholes altogether or slow down if you cannot swerve away safely in time.