Sneeze, Cough, Flu
Posted: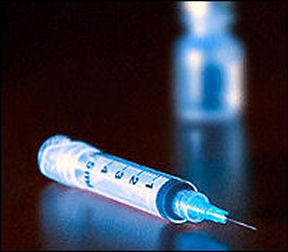 Decatur - The number of flu cases is growing across the U.S.
35 states are reporting widespread flu outbreaks. Illinois is one of them.
"I have a headache. I have no appetite. And I feel rotten," said Shirley Sanders in a hospital emergency room. Some hospitals in Northern Illinois are turning visitors away if they show any symptoms of the flu.
"Get the flu shot," Mindy Dees of the Christian County town of Kincaid tells WAND News. Dees had the H1N1 virus in 2009 and nearly died. "Sunday I became sick. Freezing cold. Had the chills. Sicker than a dog. By Sunday night I was admitted to Taylorville Memorial Hospital with H1N1."
Four years later Mindy's health continues to deteriorate. She has respiratory issues, is disabled and has developed problems requiring finger amputations. "I've had 5 total surgeries on my left hand. I'm missing several fingers."
Doctors say it's not too late to get a flu vaccine which has protection against the H1N1 strain. You can obtain information from a public health department in your area:
Macon County 423-6988
Sangamon County 535-3102
Champaign County 352-7961