Convicted Killer, Shirley Skinner has Clemency Hearing Wednesday
Posted: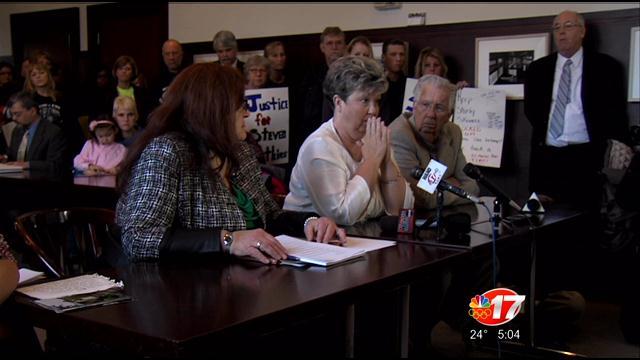 Springfield - Shirley Skinner's request for clemency will end at Governor Quinn's office, where he will have the last say. However, on Wednesday, her victim's family hoped to strike an emotional nerve with the Illinois Prisoner Review Board. One that they hope will prevent her from serving time anywhere, but behind bars.
As Skinner's family pleaded their case for her clemency, friends and family of her victim, 32 year old Steven Watkins, fought through tears and waited for their turn to speak.
When it was time, it was his mother, Penny Watkins and his teenage daughter, Alex Watkins, who spoke in opposition.
"Shirley had several chances to tell her story. I sat in several court rooms when she was asked to testify and refused," Penny Watkins told the review board.
"Shirley skinner is almost 80 years old. Steven Watkins died at the age of 32. Why should she enjoy any more years of her life when she has gotten to enjoy almost 50 years more than my father did," Watkins's daughter testified.
The younger Watkins, who was only eight at the time, told the review board members how her life has changed since her father's death, and how her future won't be the same without him in it.
"I have been competitively cheering for a team since 2010, which my father has never been able to attend. Each year, I experience life without the most amazing man I'll ever meet. I keep moving on in life without my dad, holding on to the memories in our 8 years together," she said.
Board chairman Angelia Donovan told family members, from both sides, that making a decision won't be easy.