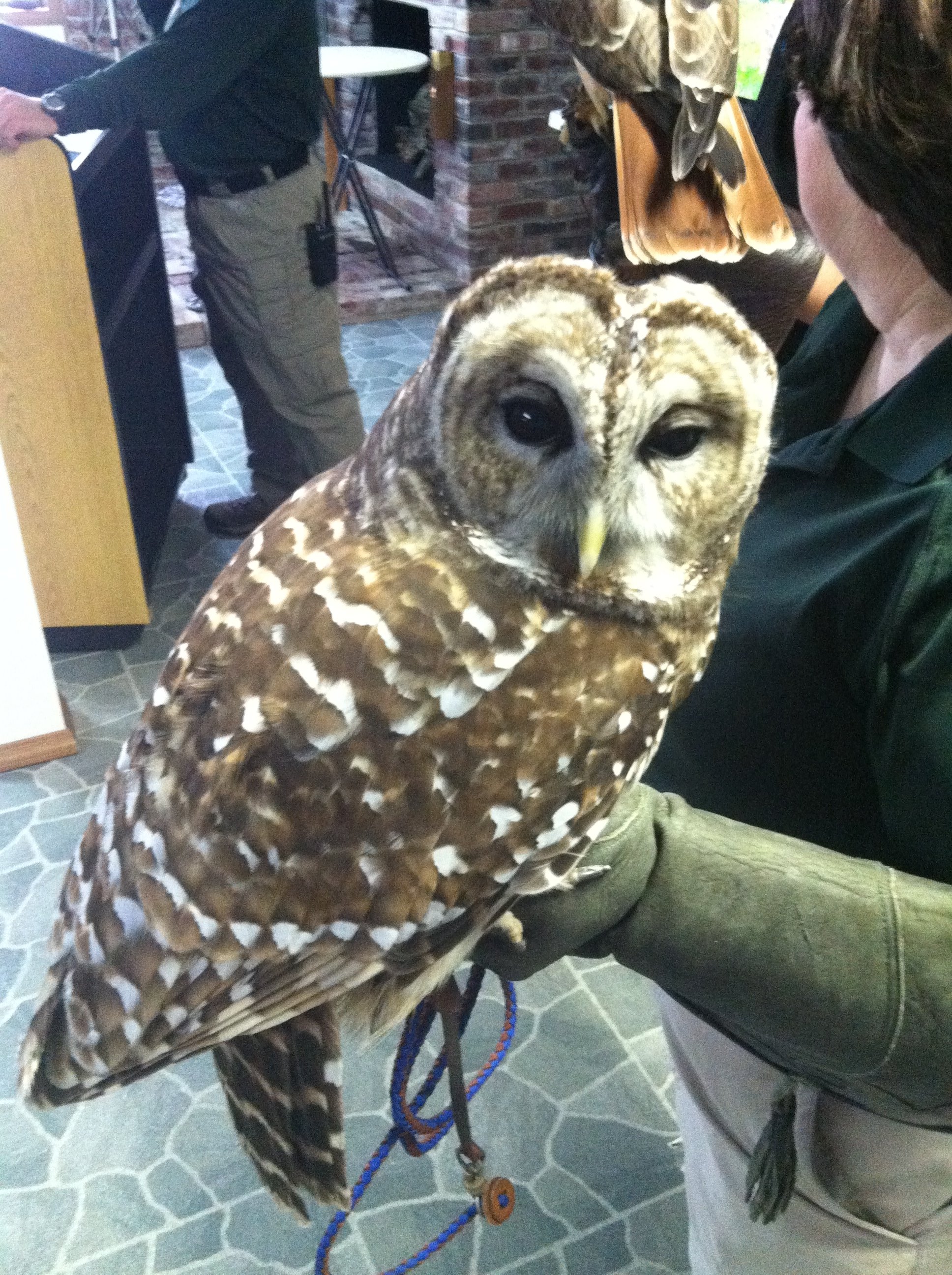 Decatur - The largest wildlife rehabilitation center in Central Illinois is flying high.
Ameren-Illinois presented the Illinois Raptor Center in Decatur with a $50,000 donation on Friday. The money will enable the center to build 36 additional raptor cages located behind its conservation education center. This will become home to the permanent residents of the center which range from hawks, to owls, to eagles.
The Illinois Raptor Center treats 200 to 300 injured birds a year. Twelve birds are currently being treated.
The TreeHouse Wildlife Center near Alton received $35,000 to build a 96-foot-long flight cage to help large and small birds of prey during the final stages of rehabilitation. The new flight cage prepares injured birds for release by allowing them to condition their muscles as they re-acclimate to an outdoor environment.
The $50,000 check for the Illinois Raptor Center was presented by Richard Mark, President & CEO of Ameren-Illinois. The center is located on 25 acres along the Sangamon River in Decatur.