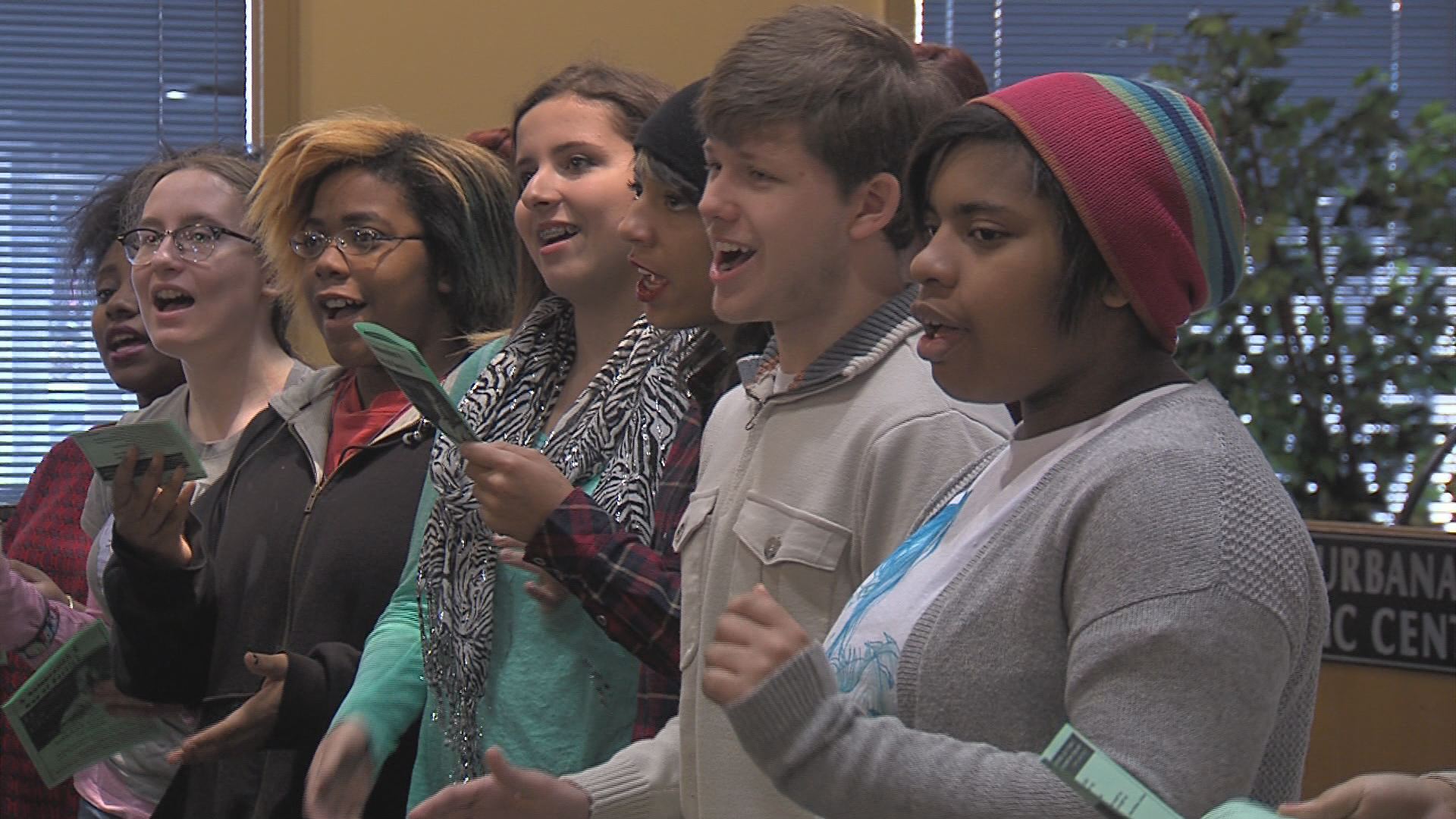 Urbana -- Community members from Champaign-Urbana gathered at the Urbana Civic Center Monday to celebrate the history of Dr. Martin Luther King Jr. and keep his spirit alive.
Festivities kicked off with a performance by the Urbana High School Honors Choir, followed by a keynote speech from University of Illinois professor Dr. Erik McDuffie about Dr. King's legacy. After lunch, attendees worked to keep that legacy alive through various service projects. Volunteers packed items for a local food pantry, wrote valentines for veterans, and made blankets for teen moms.
Those behind the activities say it is exactly what the day is about.
"That was the original idea, that it wouldn't be just a holiday where we stay home," said event organizer Libby Tyler. "It would be a day on not a day off. And that we would be serving our community and engaging and talking about these issues of civil rights."
Throughout the day, discussion focused on what Dr. King accomplished and what still needs to be done.
Organizers of the event hope those in attendance take away that every day is a day on for service.