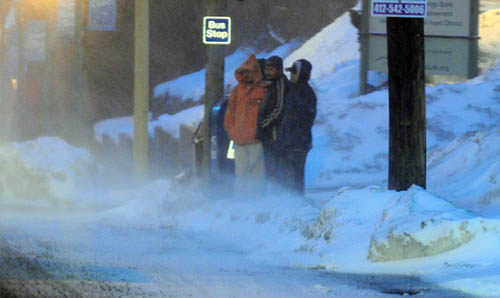 Decatur - Snow, drifting, wind and cold with below zero temperatures. One of the worst winters in years but Decatur Public Transit buses continue to run their routes.
"You have to be alert to everything," 12 year transit driver Bob Walker tells WAND News. "You can't speed. And I think the city did a great job on the streets this year."
Another arctic blast will hit central Illinois next week. Despite opening and closing a bus door all day long Bob Walker says he stays warm. "I just open it to let somebody on and then I close it."
One regular commuter says he stays warm by layering his clothing. "The wind is blowing. Keep those hoods up. Put your layers on. You'll be alright."
The adult fare to ride a Decatur Public Transit bus is $1.