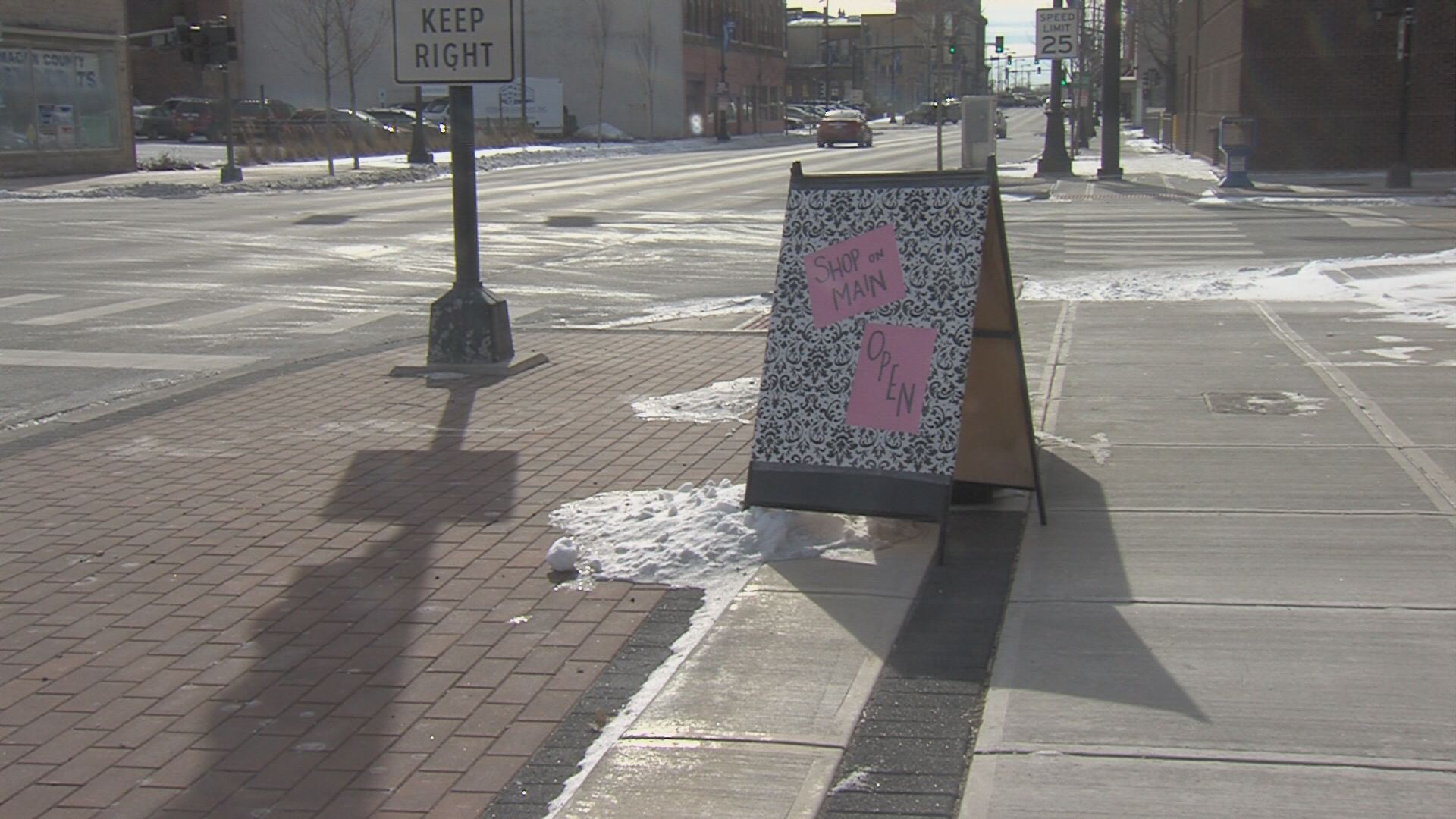 DECATUR- The brutal temperatures are having a similar effect on businesses in downtown Decatur.
The sidewalks are looking lonely. People dart between their cars and their destination.
"Downtown always sees a decrease as all businesses do after Christmas," says Cindy Deadrick, owner of Shop on Main. But she says this year, the cold temperatures, are adding to the mix.
"I think people might not come downtown because they don't want to get out into the cold and go from store to store," Deadrick says.
At Raupp's Shoes, foot traffic depends on the day.
"On the very, very cold days obviously it slows down a little bit but then you make it up on the days that are warmer," says sales associate Joel Greenberg.
And at most stores downtown, this is the time of year to find markdowns and sales.
But even with the lure of a good deal, Deadrick says. "I think the stores are probably struggling right now. they need to see people."
People who could get a good deal and some special attention, not to mention a good parking spot.