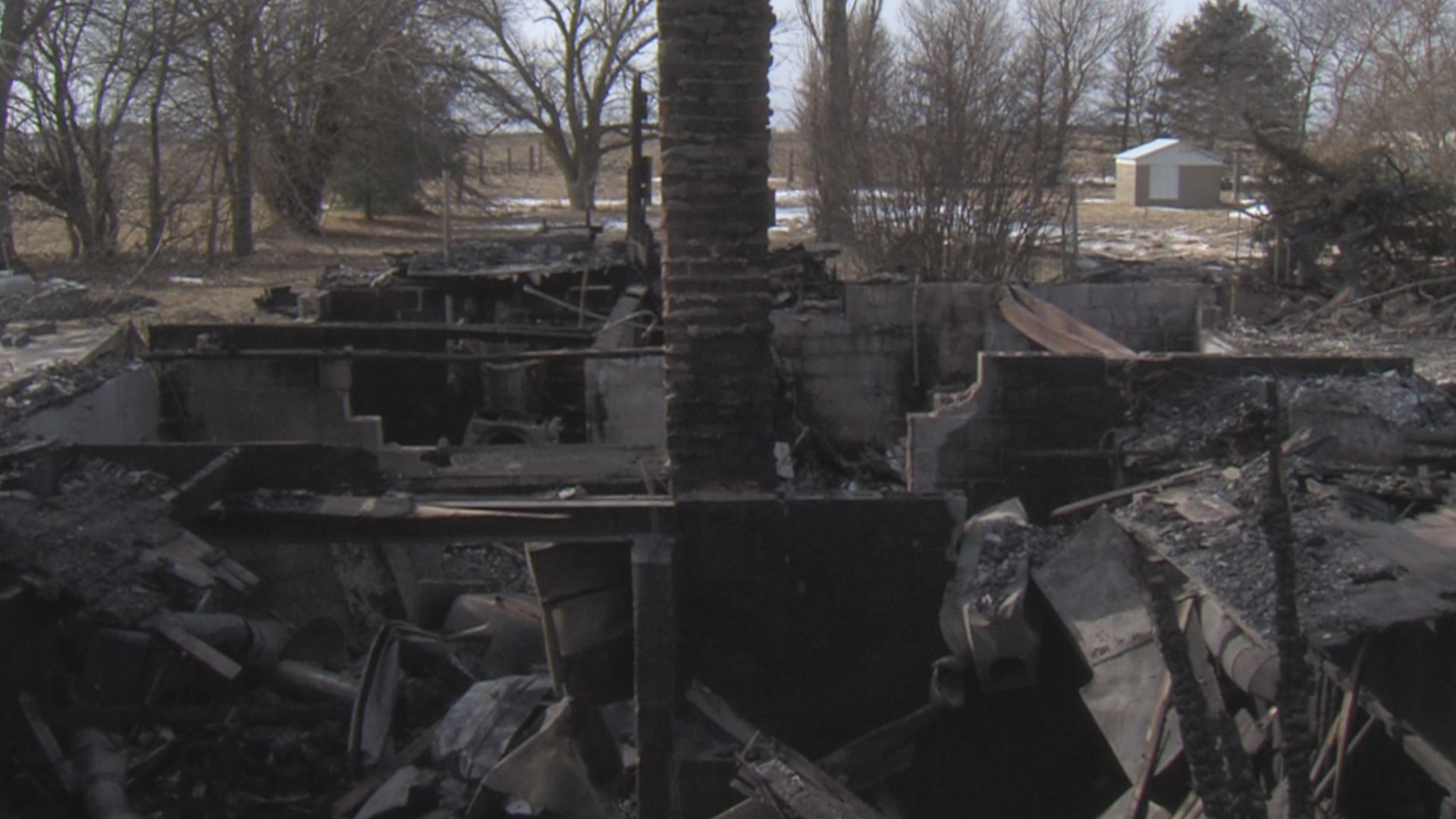 Homer -- The Vermillion County Coroner determined that remains found after a fire in Homer are not human.
The call came in to Homer Fire Protection District as an attic fire Friday night. However, when crews arrived at the scene, the home was fully engulfed in flames.
During an initial assessment, firefighters found a car parked in the garage, which led them to believe that someone was inside the home at the time of the fire.
Crews worked until Saturday afternoon to extinguish the flames, but by the time they were contained, there was little left of the house, or what was inside.
"We had crews come out and help us and we literally with shovels and buckets tried to sift through the what was left of the house to try and find the individual," said Jeremy Richards, a lieutenant with the Homer Fire Protection District. "And we didn't find a whole lot."
The bones that were found were taken to the Vermillion County Coroner for further examination. The anthropologist believes the remains were that of a small animal.