Transportation considerations on DPS snow days
Posted: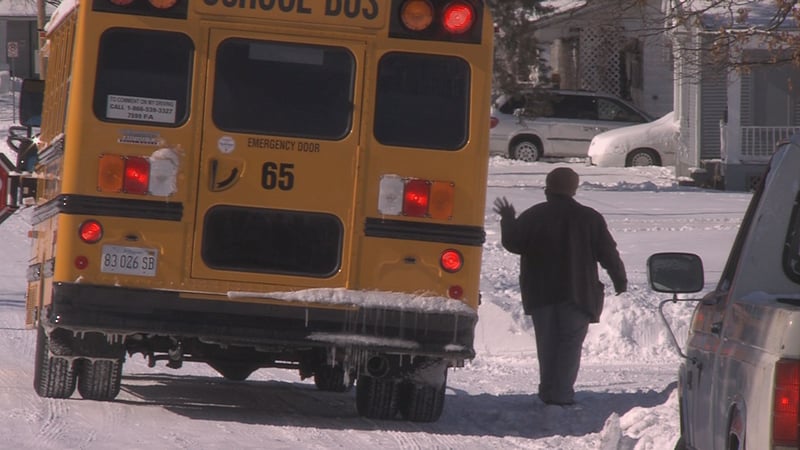 It's another week with another snow day, but students at Decatur Public Schools are back in class Thursday and WAND talked to transportation and building officials who are some of the people involved in making those decisions.
When snow falls, school officials constantly check road conditions and walkways. Outside Eisenhower High School, buses loop and parents drop off their children, so they have to make sure those areas are clear in addition to spots for student and staff parking.
Transportation and building crews with Decatur Public Schools start at 3 a.m. scanning the roads and driving 50 to 60 miles to check out travel conditions.
"I head around bus routes where I know I have incline hills that the drivers have problems with," said Director of Purchasing Randy Dotson.
Dotson routinely checks roads near Washington Elementary School and Johns Hill Magnet School.
"A light bus if it stopped up here and there was snow, it would get stuck," Dotson explained while driving in the area. "I know if I'm getting stuck, they're going to get stuck, so it's usually pretty easy for me to say if we go out today, we're going to have buses stuck and we might have accidents, too."
It's preventing accidents on school grounds that's part of Mike Sotiroff's job, director of buildings and grounds.
"We have to make sure all the parking lots are plowed, all the access roads to the buildings are plowed and also we have the custodians using snow blowers on sidewalks and cleaning entries and things like that," Sotiroff explained.
By 5 a.m., crews need to determine if staff and students can come in safely. They then communicate what they've found to Superintendent Gloria Davis who makes the ultimate decision.
"Anytime that we have snow above six inches, it's really impossible for our crews to clear the snow off the parking lots and drives when it gets to be that much," Sotiroff said.
Transportation officials said Wednesday's decision to cancel school was a no brainer, but not every decision to cancel school can be that easy. Officials said overnight snowfalls make school closing decisions more difficult because then they have to determine if they can get roadways and walkways clear by the morning before most of the city has had a chance to plow. And anticipating daytime snowfall is key because Decatur Public Schools can't let out early.
"It would be impossible for a district our size to say, 'Everybody's going to go home at one o'clock today,'" Dotson said. "Now a small district I could do that, but here I'd have 5,000 kids waiting for buses that I just couldn't get them home."
Decatur Public Schools have already used five snow days and that's exactly how many emergency days are built into the calendar, Sotiroff said he's anticipating using extra snow days.