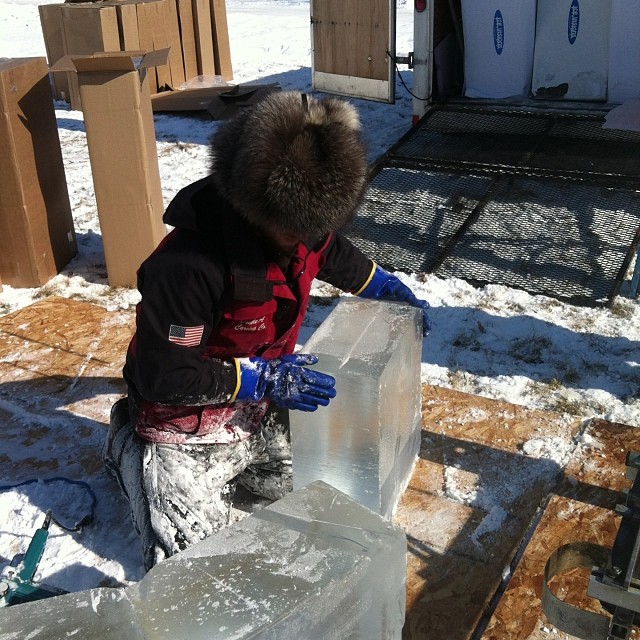 Argenta - How cold is it? Cold enough to build an igloo.
Ice sculptor, two time Olympic medalist Aaric Kendall, is building an igloo to raise money for cub scouts. The scouts want to raise enough money to purchase a trailer to carry camping gear.
"A 15,000 pound igloo," Kendall told WAND News. "We're going to take 300 pound blocks of ice. We're going to trim them down and give them some angles."
Kendall and an assistant began work at about 11:30am Friday morning. By 6pm, they had most of the work completed. The igloo should be ready for viewing by Saturday evening's "Friends of Argenta" chili cook-off.
Kids will be able to enter the igloo. Kendall has also set up an ice slide.
Kendall won a bronze metal in Italy in 2006 and a gold medal in Canada during the Olympic games for is ice sculptures.
While most people are tired of winter, Kendall is enjoying it. "I love it, yeah," he said. "I'm one of the few people that enjoy the cold weather."
You can see the igloo next to the old grade school on Kenwood Street in Argenta.
(Picture: Aaric Kendall moves a cut block of ice into position in Argenta.)