Durbin celebrates bipartisan support for farm bill
Posted: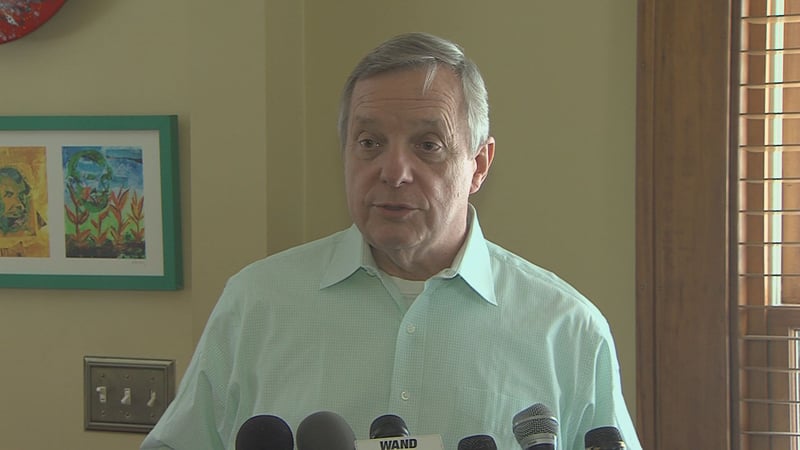 Springfield -- Sen. Dick Durbin (D-Illinois) was in Springfield Sunday to celebrate the passage of the farm bill last week.
After two years of negotiations, Durbin and his colleagues passed the highly debated bill last Tuesday and sent it to President Obama for his signature Friday.
The legislation authorizes nearly $1 trillion in spending on farm subsidies and nutrition programs over the next five years, but it comes at the expense of direct payments that farmers have been getting for generations.
"Direct payments were an old effort to send money to farmers and sadly it wasn't written well enough," said Durbin. "We ended up sending them money in the good times as well as the bad. So we ended that. Instead what we focused on was crop insurance."
The federally subsidized crop insurance program will grow by $7 billion in the next decade.
However, food stamps are set to take an $8 billion hit, but Durbin says that cut is better than the alternative proposed by Republicans.
"They came in and said 'let's cut $40 billion out of this program, let's demand that everybody who gets food stamps goes through worker training programs,'" said Durbin. "Are you going to send these kids to workers training projects? Are you going to send the elderly and disabled to them?"
Despite the debate, the bill passed both chambers will overwhelming bipartisan supporting, demonstrating that those in Congress can reach across the aisle.