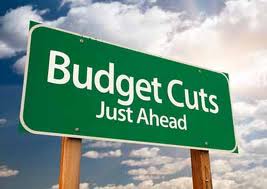 Decatur - Declining state funding. A bad local economy. Increasing salaries and health care costs. Decatur School District 61 now finds itself facing a $3.2 million budget deficit.
Work to close the gap will begin immediately. The district will sit down with all six unions representing its employees late next week.
"It's the economy. It's state funding. It's the cost of doing business on a day to day basis," Superintendent Gloria Davis told WAND News.
The school board could have a final decision as to where to cut by it's March 25th meeting.
Decatur's two new high schools are also adding to the deficit.
"Needing additional staff for more square footage," Davis said. "You have larger schools. You need more custodial help. You need more security."
No decisions have been made including whether staff or teachers will have to be cut.