American Legion Members Celebrate Lincoln's Birthday
Posted: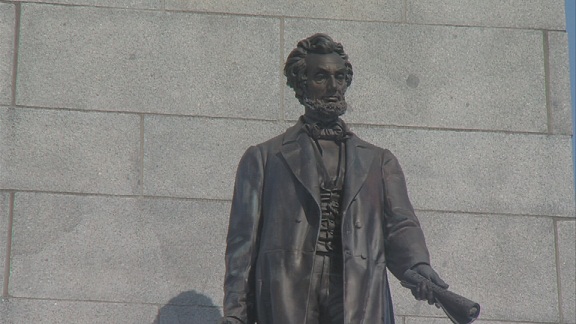 Springfield - Members of the American Legion, from all over the Midwest, were celebrating Abraham Lincoln's birthday Wednesday.
The trip to Lincoln's tomb is annual event for members from the American Legion.
From Indiana, Kansas, Michigan, and including several groups from Illinois, for these men and women, celebrating his life at his tomb was a way to keep his history and legacy fresh in our minds today.
"Well I think we have to look at the issue of what was going on during his presidency and the conflict between the north and the south. And his efforts to bring all of that together, and end that controversy, and make us a whole country again," said Ray Moore of Michigan.
Ed Trice of Indiana added,"history is important. You've got to remember he's one of the greatest presidents of all time."
"I think Mr. Lincoln epitomizes right from wrong. And he didn't play along with party politics. He knew what was right in his heart. And he followed his heart," Rosemary Connolly of Springfield told WAND News.
Some said that there's still lessons from Lincoln that we could learn today.
"I think he exhibited a great deal of humility in trying to heal the nation, and bring the different factions together, and I think we can all learn from that," Moore added.
A great man then, still making impacts now.