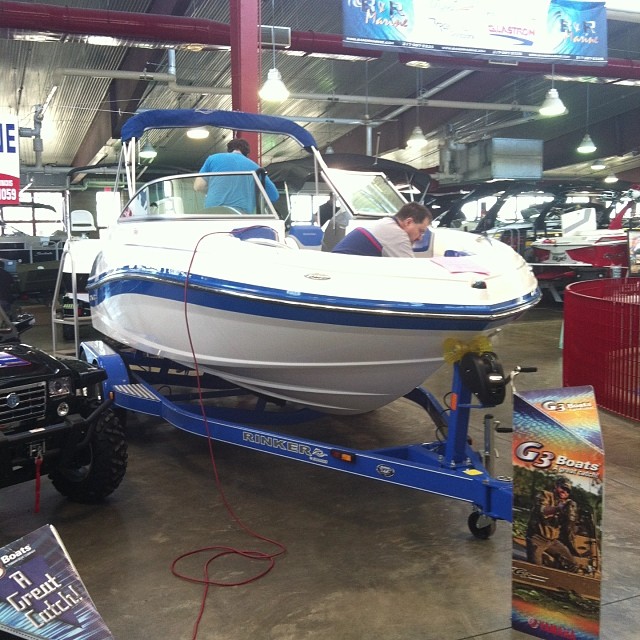 Springfield - While the economy struggles to stay above water the boating industry stays afloat.
The National Marine Manufacturers Association says recreational boating is pumping $121 billion into the U.S. economy. As 88 million Americans were expected to take to waterways just last summer.
More than 100 boats are at the Illinois State Fairgrounds this weekend as dealers show off their 2014 models. Even though the economy is weak there are still plenty of buyers of higher end luxury craft.
"Most of the stuff we have in stock are your upper end boats," Ross Kirkendoll of B&R Marine in Taylorville told WAND News. Boats are loaded with options as well. "On these pontoons they've got anywhere from bars, grills, refrigerators. I mean you name it they're putting them on them," he said.
It's only February but sales are already heating up. "We've been getting a lot of calls. I've already got a few boats on order," Kirkendoll stated.
The boating industry employs 964,000 people here in the United States.