U of I architecture school could design new homes in Gifford
Posted: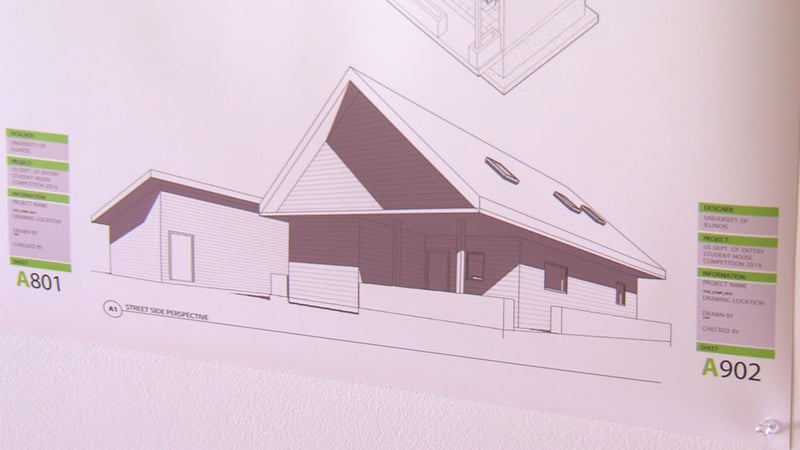 Champaign -- A University of Illinois architect is trying to help people in the tornado-stricken town of Gifford.
Professor Mark Taylor and his students at the U of I School of Architecture came up with four floor plans that could be used by Habitat for Humanity to rebuild homes in the village.
Taylor had been in talks to team up with the Organization long before the tornado tore through the town, but after it did, conversation turned into action.
"We analyzed the different houses that got destroyed in Gifford," said Taylor. "And from that understanding, we developed four different designs that had a different size, a different orientation."
On Tuesday afternoon, he and his team presented those plans to the public, but before building can begin, they have the calculate the cost. In order to be built by the Habitat for Humanity, it has to fall within a certain budget.
"Typically, it costs us $80,000 to build a home," said Habitat for Humanity of Champaign County Executive Director Sheila Dodd.
And Taylor is aiming for price his models close to that cost.
"A base house price that we're thinking of around $70,000 to $100,000 thousand is what we're hoping," said Taylor.
If the numbers add up, Taylor and his students could design homes for up to six Gifford families that have applied to Habitat for Humanity for assistance.