Fire Cadet Program Canceled
Posted: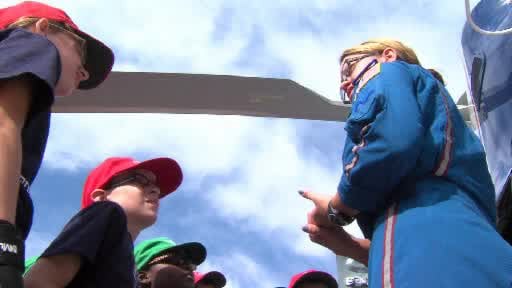 DECATUR-It's a summer program through the Fire Department to mentor kids. But after nearly 2 decades that program comes to an end.
Almost five years ago, the city couldn't afford the program on their own. St. Mary's stepped up to pay for it, but now that financial support has ended. The goal was not to train kids to be firefighters, but about teaching kids discipline and respect and keeping them busy during the summer months.
In years past, there were 100 kids in the camp and sometimes even waiting list, although attendance dropped to around 80 cadets in the past few years. Kids are put into platoons by age group. They would stand at attention and do drills and also have fun and learn about safety.
Fire Marshal Lyle Meador says he's happy the program was able to continue for so long.
"We were really blessed, really fortunate they stepped up five years ago to fund that program, to fund the fire cadet program," Meador says. "We've got many, many sponsors, but they were our chief financial sponsor and it is a big undertaking, a big ordeal and they, like most other businesses around the city are facing financial constraints, so they are not able to do it this year."
Meador says city budget cuts have also had an impact on the program. He says the fire department lost a secretary who was a big help.
A St. Mary's spokesperson did send comment--saying they've had to make some difficult decisions because of budget sequestration and were unable to continue to support a program that needed such a high level of funding.