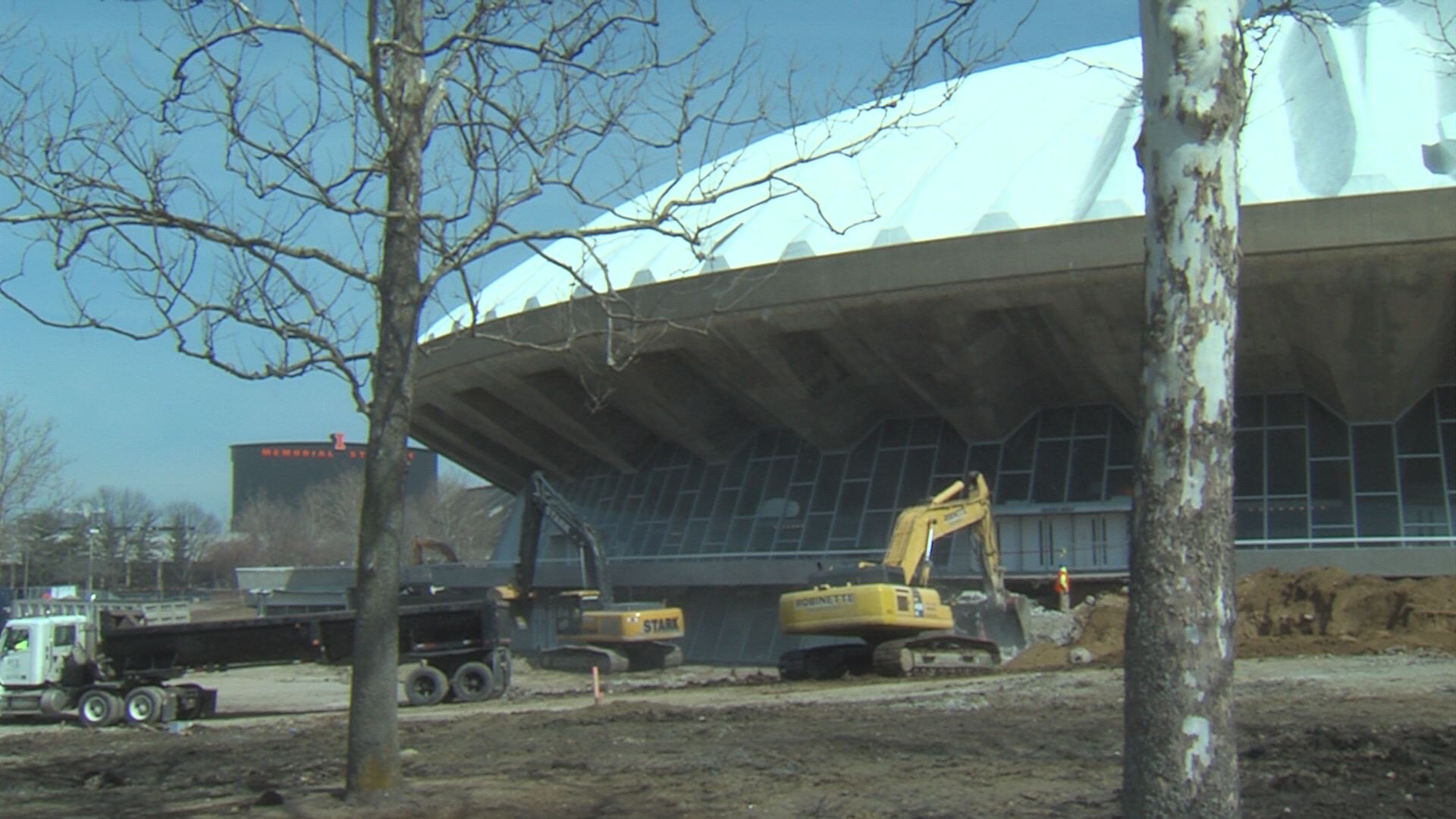 Champaign -- As soon as the Illini Men's Basketball team played its final home game of the season last Tuesday, crews got to work on the State Farm Center.
The iconic arena at the University of Illinois is set to undergo a $165 million upgrade that will unfold over six phases. Phase one was mostly behind-the-scenes preparation that took place during this basketball season. Now that there are no more home games, the real demolition begins, with the start of phase two.
"The phases are also critical because so much has to get done after the season ends and before it begins again in the fall," said Tom Michael, senior associate athletic director at the U of I.
On the list of jobs that should be completed by November are new seats in the C-Section, a re-painted court floor, and a re-worked south entrance. Construction crews are wasting no time getting to work.
Once they are done, the University is hoping the re-designed interior will attract events like concerts and conventions.
"It's an opportunity for us to turn it into an eight-and-a-half-month facility--which we have right now--into a 12-month facility," said Michael.
Administrators hope to make that happen by fall 2016, when the project is expected to be complete.