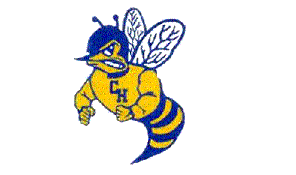 Herrick - When it rains, it pours. Right into buildings in the Cowden - Herrick school district.
Cowden - Herrick Unit 3A schools are joining with other Shelby County school districts in asking for voters to approve a 1% sales tax increase. The tax would be used solely to fix and repair aging schools.
"We have every roof in the high school leaking. That has to be repaired and replaced in some way," Superintendent Darrell Gordon told the WAND News I-TEAM.
To fix leaking roofs, tint windows, repair parking lots and resurface a damaged track will be expensive. "We're looking at every bit of $250,000," Gordon said.
In one room, in the grade school in Herrick, water pours in every time it rains or snows. The district has set up a makeshift system to get the water out of the school. The water runs down a plastic tarp into a recycling bin. A sump pump then pushes the water through a PVC pipe and out a third story window into the school yard. "You do what you have to do to keep the school functioning," Gordon stated.
The school district also needs to remove asbestos from a boiler and boiler room. The price tag for that work could be up to $40,000.
The 1% sales tax is on the March 18th ballot.