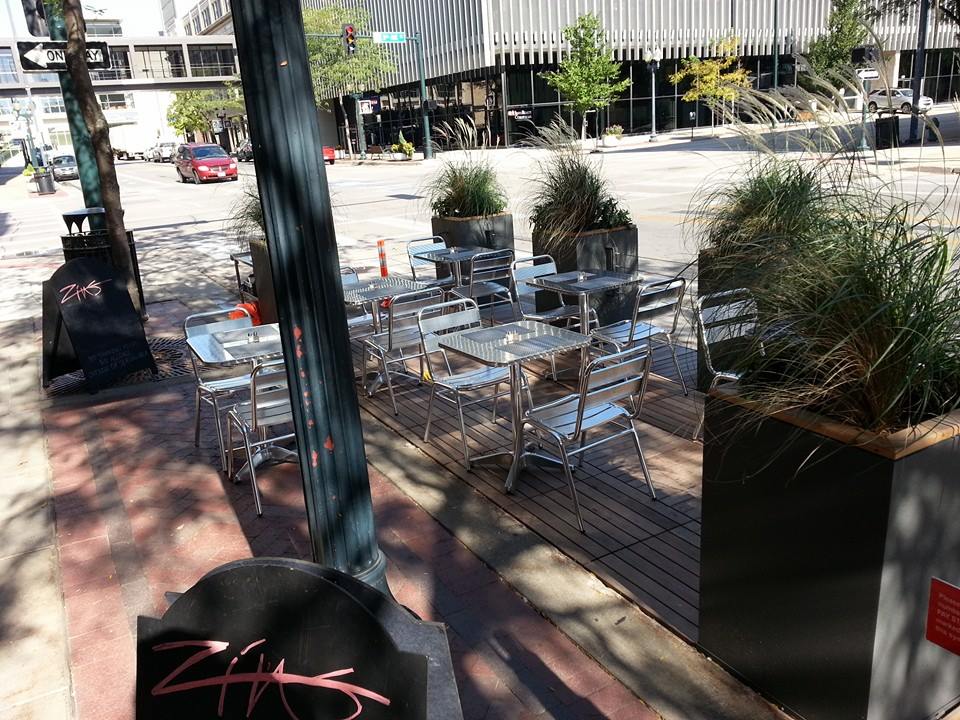 Urbana -- Wider walkways could be the key to boosting business in downtown Urbana this summer, and economic development specialists are taking to the streets to find a solution.
What they have come up with is a removable patio that sits curbside on top of two pre-existing parking spots, better known around town as a "Curbana."
The temporary expansion nearly doubles the amount of sidewalk space, while providing downtown restaurants with the opportunity to expand outdoors.
"We've had some business owners request sidewalk cafe permits of course the sidewalks are narrow and we have to allow a four foot travel lane," said Kate Ferrer, an economic development specialist for the city of Urbana. "So in those cases, this would be a good way to add more outdoor seating and impromptu event space."
The city council still needs to approve the "Curbana" pilot program. If it does, two will be installed downtown this summer.