Changes coming to Green St.
Posted: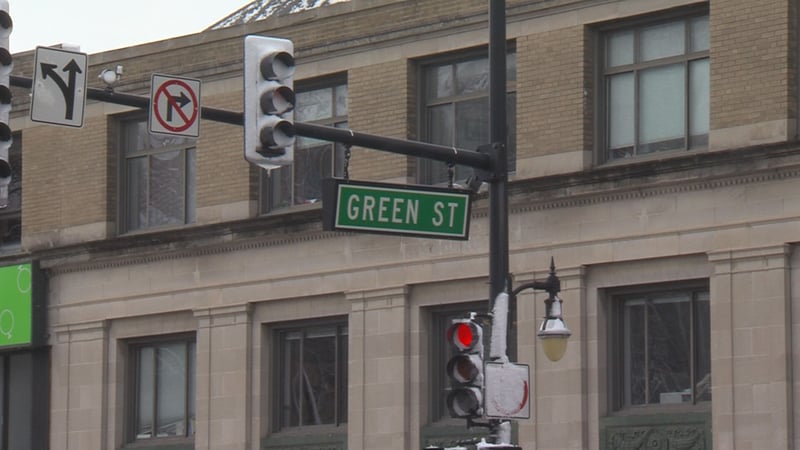 Champaign -- Champaign city planners will gather at the Champaign Public Library this afternoon to answer questions and listen to feedback about plans they hope will extend the reach of Campustown's commercial core.
Wednesday's meeting marks the start of the third phase of reconstructing Green Street, a project over 10 years in the making.
In 2003, the road was redesigned between Wright St. and Fourth St. with additional lighting and wider sidewalks. Since then, that section of the street has seen business boom.
Now, the Champaign Planning Department is working to bring similar changes down the road, from Fourth St. to First St., with the hope that it will change the minds of those that have been reluctant to set up shop in the past.
"Retailers wouldn't necessarily want to locate in that area [now] because it doesn't look like there's been any investment," said T. J. Blakeman, a planner for the City of Champaign. "So by making sidewalks wider, nicer, lighting the area, that will all make the area more conducive to new businesses moving in, more economic development."
This phase of the project is expected to cost around $6 million. The goal is to have construction completed by the time students return to campus in the fall of 2016. For updates or more information log on to www.buildinggreenstreet.com.