Eagle Creek Gets Wings Clipped
Posted: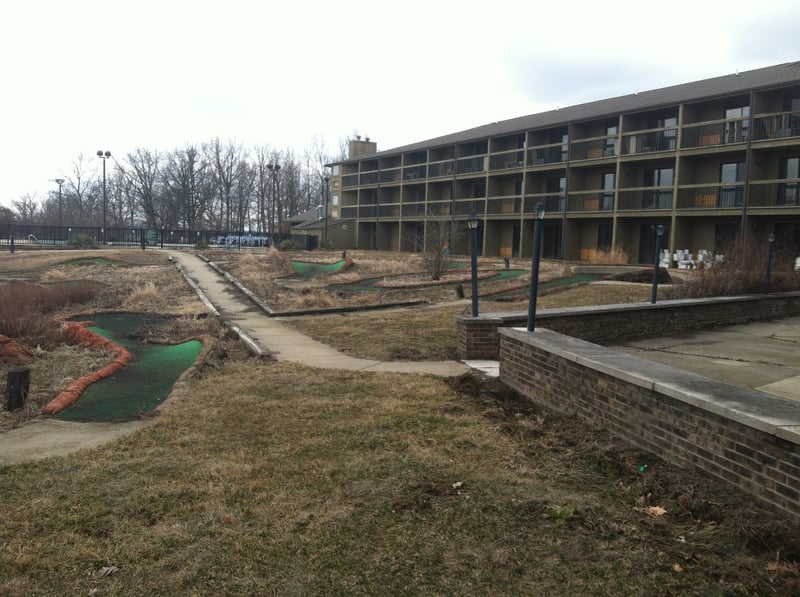 Findlay - The Eagle Creek Resort will not open this year. And the state will now have to find a new developer.
Dennis Ballinger, of BMDD Resorts in Decatur, has notified the Department of Natural Resources (DNR) that his firm is pulling out of a lease to renovate the 25 year old facility in Shelby County.
Ballinger told WAND News he has invested over $3 million in the resort since entering into a lease agreement in 2010.
The resort was shut down July 14, 2009 under a court order. The building had a significant mold problem and roof leakage.
Ballinger successfully opened and made changes to the resorts golf course. But he has battled DNR over moving a golf club house, paying for nearly $1 million for sewer work and the handling of a lawsuit involving a previous owner.
"The developers abandoned the property over the weekend," said State Senator Chapin Rose. "They went in took all their equipment and bailed." BMDD has control of the property until this Friday.
Rose says opening the resort after nearly five years is vital to improving the local economy. "For our local communities you could feel the pinch when the resorts not open," Rose stated. "And they've been feeling that pinch for a long time."
The state is expected to make a site assessment of the property before selecting a new developer. WAND News could observe hotel rooms stripped down to their wood studs as part of mold remediation during a visit to the closed resort on Wednesday. WAND received permission to go on the resort property from BMDD. It's hoped an operator can be found for the golf course this year.
The Eagle Creek Resort and golf course opened in July 1989. It was constructed as part of then Governor Jim Thompson's "Build Illinois" program. Two previous owners have failed to operate the resort profitably.