Voters in Champaign, Douglas counties must decide between new fire stations and higher taxes
Posted: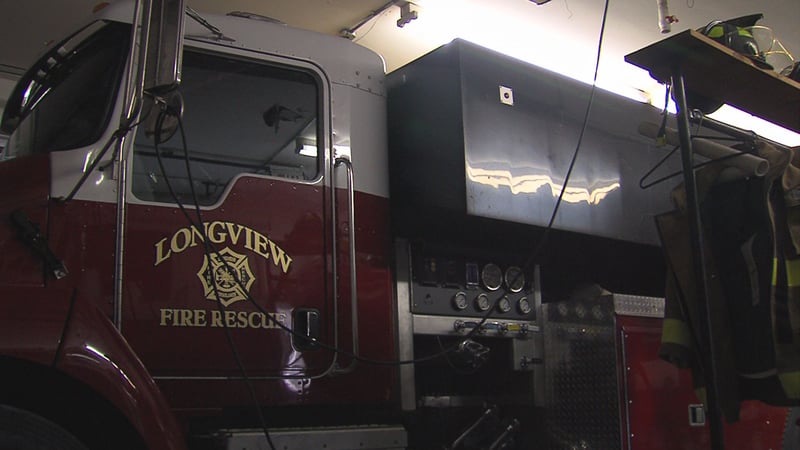 Broadlands-Longview--When Doris Sapp had a carbon monoxide scare, her call for help was answered by the Broadlands-Longview Fire Protection District.
"It's just nice to know that we have a good department taking care of us if something does happen," said Sapp, the longest residing resident in Longview.
However, behind the scenes, firefighters say they need room for improvement.
"The rescue [engine] that we have here probably has an inch of clearance when you leave the building," said Longview Fire Chief Keith Miller. "In fact, we had one of the guys leave here the other day during a snowstorm and he actually scraped the top of the door as he went out with the truck. Our big issue as you can see is space."
Whether they get more of it will be decided by voters in Champaign and Douglas counties.
"On Tuesday, we are going to have a referendum asking the taxpayers to allow us to sell $1 million worth of bonds to replace the two crumbling fire stations: one in Broadlands, one in Longview," said Jim Jones, a Broadlands-Longview Fire Protection District trustee.
However, since the two departments have a combined annual budget of $80,000, paying back those bonds will come at a price.
"Our taxpayers will see a small increase in their fire protection fees," said Jones. "Most people are going to see a $7-$20, maybe $25 increase."
All to secure the safety of the people paying for it.
"More space better serves the guys being able to have good response times, and train better and meet the needs of the public," said Broadlands Fire Chief, Rick Hedrick.
And the public will make the final decision at the polls Tuesday.