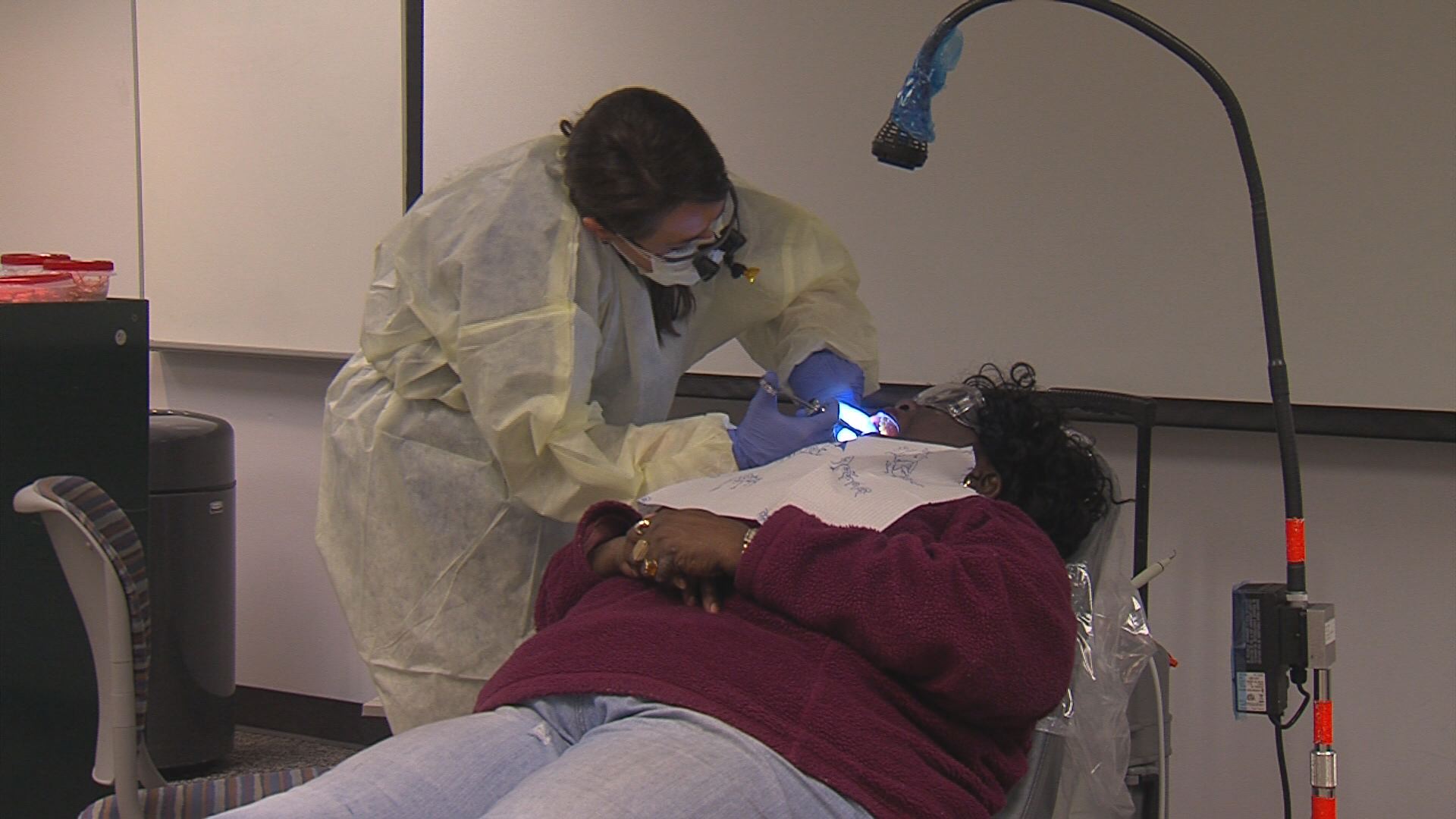 Urbana -- A group of students made dental care affordable for everyone Saturday.
St. Thomas More High School's Interact Club sponsored a free clinic at Presence Covenant Medical Center, so low-income patients can keep their pearly whites shining and bright.
Dentists associated with non-profit organization Smile Healthy performed everything from teeth cleaning to teeth pulling, all at no cost to the patients.
"It's always been kind of inspiring to help people are that are in need," said Marsha Reardon, the Interact Club's coordinator. "It is truly a gift that we can give these people and anyone who needs it can come out and get the work done."
Once the work was done, dental hygienists worked with patients to teach them how to maintain their healthy smiles beyond Saturday's clinic.