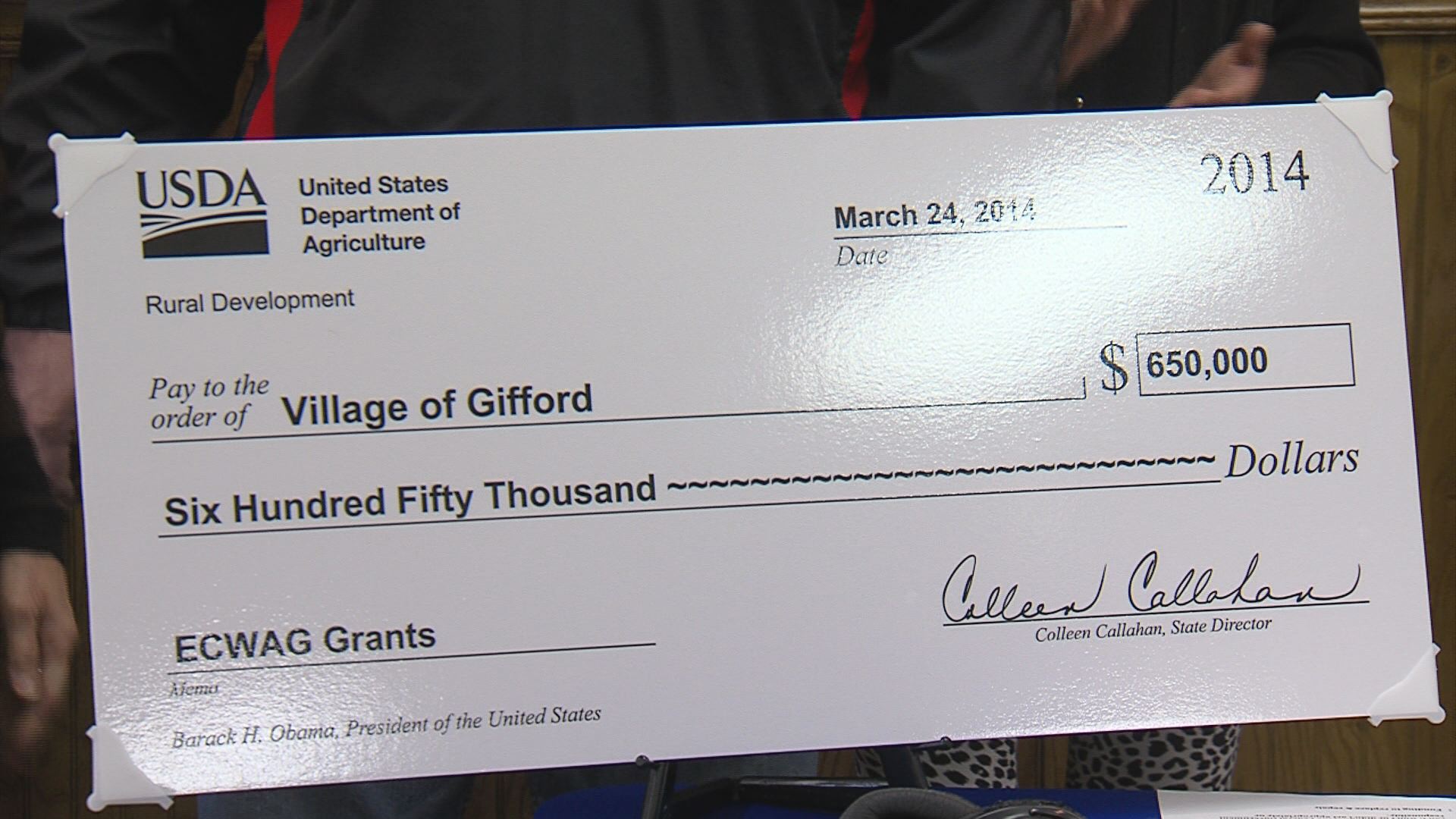 Gifford -- Members of the Gifford Village Board accepted a check from the federal government Monday.
The United States Department of Agriculture's Rural Development program awarded the tornado-ravaged town two grants that totaled $650,000. The money will go toward building a new water treatment facility and water tower.
Village board members say once those projects are completed, things will start getting back to normal.
"I would say once we get that new water tower and that new water treatment facility on line, people will want to come back to town," said village board president Derald Ackerman. "It'll be just like we were before."
The board hopes to start construction as soon as the weather warms up and have it completed by this fall.