Busey Bank asking customers to log on and give back
Posted: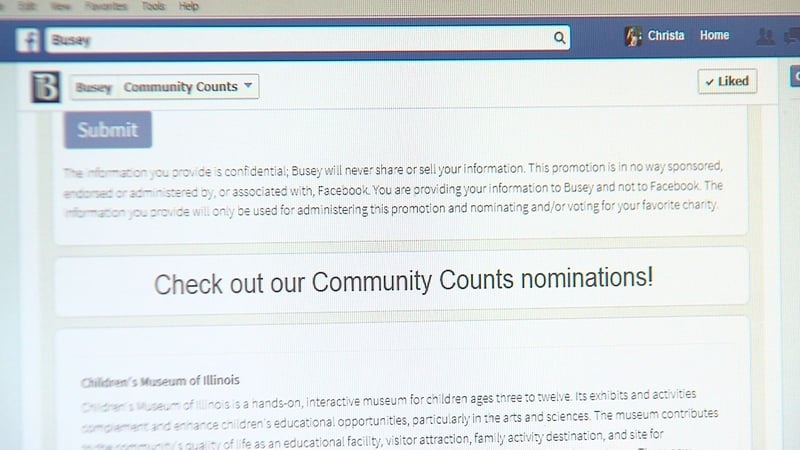 Champaign -- April is National Volunteering Month and employees at Busey Bank will be giving back all month long, but this year, the company is asking the public for help.
Back executives are seeking suggestions from the public to decide which local charities will receive $1,000 as part of their new Community Counts program.
Throughout April, people can sign on to Busey's Facebook page and sound off on which organization should get donations. To nominate a group, just click the cover photo to submit a choice.
The bank will also be launching it's Promise a Plate initiative during the last week of April, and customers will have the chance to send a meal to someone in need by sending a comment or tweet.
"They just go to Facebook or Twitter, and with any like or follow we donate 27 meals," said branch manager Jason VanAntwerp. "For any share or retweet, we donate 18 meals, and for any comment or reply we donate nine meal. So it's a very easy way to get in with the community."
The bank will also check in with the community during the next few weeks to determine which charities will get $1000 prizes.
One organization in each market that Busey serves will get an award.
Nominations are being accepted until March 28th, and after the choices are narrowed down to a final few, voting for the winners will open from April 4-April 13.
For more information, visit http://www.busey.com/home/resourcecenter/socialmedia.