Macon County scores low on health
Posted: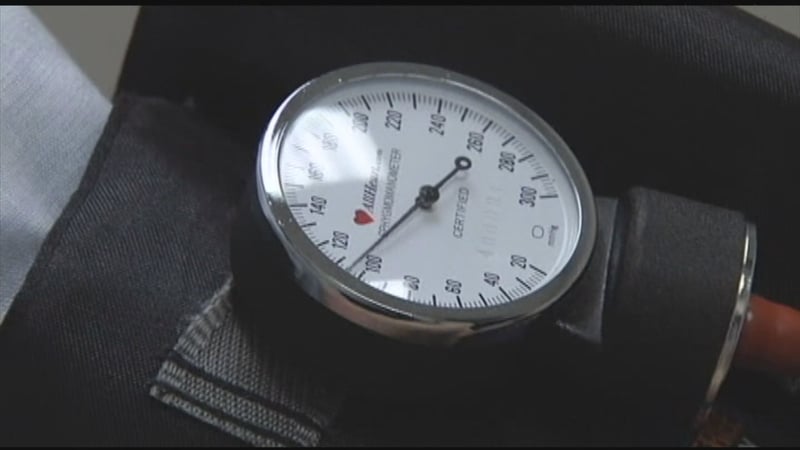 Decatur -- Counties across Illinois are getting graded on how healthy they are, and Macon County is low on the list.
Macon came in at 84 out of 102 counties on CountyHealthRankings.org's annual health rankings list, a slight increase from 2013
"Last year we came in at number 86, so it's a small gain, but a gain for the good," said John Weibull, a health educator at the Macon County Health Department.
Macon County is slowly making its way up the rankings, rising two spots in 2014. According to the data, better behaviors are to blame.
"Smoking was at 25 percent in our county last year, and now it's at 23 percent," said Weibull. "And obesity it was 33 percent and now it's 32 percent -- just small reductions, small numbers, but it makes a big difference."
That difference is what has Macon County rising through the ranks. In 2013, the county came in last place for overall health behaviors, but thanks to the small reductions in smoking and obesity, it jumped nine spots in that category this year.
"People are just getting more aware of how dangerous smoking is and there is a lot of attention out there on what you can do to prevent obesity, go out walking, eat healthier, things of that nature," said Weibull.
However, it's not just about behaviors. Social and economic factors are also considered when calculating the rankings, and Macon County scored low.
"What we as a county and as a people can do is try to promote more companies and businesses coming into town so we can change that scion-economic level so that people have jobs and improve education as well," said Weibull. "The more educated you are, the more aware you'll be of your health."
With high school graduation rates up to 79 percent this year, the outlook for the future is optimistic.
Champaign County ranked 23 on the list, while Sangamon came in at 81.